NSU Newsroom
SharkBytes
Horizons
This version of NSU News has been archived as of February 28, 2019. To search through archived articles, visit nova.edu/search. To access the new version of NSU News, visit news.nova.edu.
This version of SharkBytes has been archived as of February 28, 2019. To search through archived articles, visit nova.edu/search. To access the new version of SharkBytes, visit sharkbytes.nova.edu.
Pride Bite: NSU to Launch Mobile-Friendly Virtual Walking Tour of Campus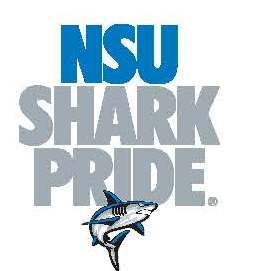 While visiting a college or university campus is the best way to get a feel for the school, how students "visit" a school is quickly changing. Thanks to ever-evolving technology, today's students can visit college campuses across the state, nation and world from the comfort of their own home, or anywhere they are with their smart phones or tablets.
And now Nova Southeastern University (NSU) is joining that club – providing students virtual tours of three of its campuses. Thanks to YouVisit, anyone interested in seeing NSU's beautiful campus locations can do so via their iPhone or Android devices. You can access NSU's virtual tour online HERE.
"By providing this immersive experience, NSU has opened itself up to even more prospective students who are interested in our programs but might not be able to make the trip to South Florida," said Brandon L. Hensler, M.S., APR, NSU's executive director of university relations. "It's always great to have students visiting our university, but with an ever-increasing diverse student population, the virtual tour can allow students on the other side of the globe the chance to see what NSU has to offer. We know, once they see us with their own eyes, they will come."
The virtual tour was created as a collaborative effort between NSU's Office of University Relations and College of Undergraduate Studies/Office of Undergraduate Admissions.
The virtual tour provides visitors 360-degree panoramic views of NSU's Fort Lauderdale/Davie campus as well as that of the Halmos College of Natural Sciences and Oceanography's Ocean Campus (within John U. Lloyd State Park in Hollywood, Fla.) as well as the NSU Art Museum Fort Lauderdale. To "visit" these locations, individuals only need access to the Internet, and for a more immersive experience, users can use an Oculus Rift, Google Cardboard or any similar virtual reality reader.
Some of the features include:
A synchronized audio tour guide and location-based multimedia panels (Photos, Videos, and 360-degree Panoramas);
Interior and exterior views of various NSU locations;
Link outs so students can request info, apply, or book a campus visit;
Integration with the NSU Fort Lauderdale/Davie Campus Map;
Additional hyperlinks within the tour; and
Sharable links to social media.
The virtual tour will allow recruiters to take VR readers to showcase the university to prospective students on the road. Distance learners, alumni and donors can take a virtual campus tour to see how NSU changed over the years. The photography was completed in November and several locations will be added later this year including the new College of Dental Medicine Simulation Lab, the Center for Collaborative Research, and the NSU Arena.
Be sure to sign up for NSU's RSS feed so you don't miss any of our news releases, guest editorials and other announcements. Please sign up HERE.
---
---