NSU Newsroom
SharkBytes
Horizons
This version of NSU News has been archived as of February 28, 2019. To search through archived articles, visit nova.edu/search. To access the new version of NSU News, visit news.nova.edu.
This version of SharkBytes has been archived as of February 28, 2019. To search through archived articles, visit nova.edu/search. To access the new version of SharkBytes, visit sharkbytes.nova.edu.
Pride Bite: NSU Honored for Its Diving Program by Aquatics International Magazine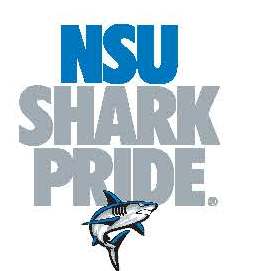 Nova Southeastern University was recently honored by Aquatics International Magazine earning "Best of Aquatics" designation in 2015. The magazine honors those companies and organizations that have implemented innovate aquatics programs to meet the needs of their stakeholders.
NSU was honored for the creation, implementation and enhancement of its NSU Academic Diving Program in 2012. The program was created initially to better serve the needs of its students, but the program has since expanded and now includes members of the public as well.
"Our motto is 'Excellence in Diving Instruction' and our small class sizes and longer courses allow our instructors to offer skill variations and skill repeats which create comfortable, competent and confident divers," said Tec Clark, Associate Director for Aquatics and Scuba Diving. "We are delighted to be honored by Aquatics International for this honor."
NSU is world-renowned for its leadership in the area of marine sciences research. Being home to the Halmos College of Natural Sciences and Oceanography, NSU has been a leader in the areas of shark and billfish research, coral reef research and fish research, just to name a few. As you would imagine, having hundreds of students matriculating through NSU's marine sciences programs, the need for them to be certified SCUBA divers is important. But what officials were finding is that many students were coming to NSU without those certifications (open water, advanced open water, enriched air nitrox, rescue diver and oxygen provider certifications.) To help, the university created and implemented the NSU Academic Diving Program.
Using its 1.5 million gallon competitive swimming pool, classes were offered to those students interested in or needed to obtain the various certifications. It wasn't too long until word spread to non-marine sciences students, and the demand for class space increased. After all, you don't have to be a marine sciences student to enjoy the underwater opportunities afforded to you when you're a student in sunny South Florida.
Today, there are two options for classes – academic credit classes and non-academic recreational classes. The academic classes are for undergraduate students to learn not only how to dive, but also the science behind it in Introduction to Scuba Diving. This undergraduate student-oriented program lasts a full semester and the course fills within minutes of opening for registration, making it one of the most popular classes at the University. Recreational classes make up the second choice designed for students, faculty, university staff and the general public. NSU has more graduate students than undergraduates, so the university needed a way to allow them to learn how to dive without taking undergraduate classes.
The NSU Academic Diving Program is a PADI Educational Institution and offers multiple courses from Freediving through Scuba Instructor.  The most popular course is Open Water Diver. In this beginning diver course students meet twice a week for six weeks. The Dive Program follows conservative student to instructor ratios, and exceeds national training standards in areas of academics and skills development.
---
---