NSU Newsroom
SharkBytes
Horizons
This version of NSU News has been archived as of February 28, 2019. To search through archived articles, visit nova.edu/search. To access the new version of NSU News, visit news.nova.edu.
This version of SharkBytes has been archived as of February 28, 2019. To search through archived articles, visit nova.edu/search. To access the new version of SharkBytes, visit sharkbytes.nova.edu.
NSU CONNECT: Linking Alumni with Continuing Education, Networking, and Employment Opportunities
The Pallavi Patel College of Health Care Sciences Alumni News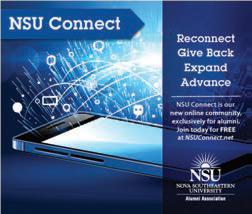 The recently launched NSU Connect platform (nsuconnect.net) is quickly becoming a one-stop resource for alumni.
Described by R.J. Stamper, director of alumni relations, as a "combination of LinkedIn, Facebook, and Twitter," the newly designed site is more than a social network, although being able to unite with former classmates is a definite perk. In addition, faculty members enjoy reconnecting with former students.
"There are such bittersweet feelings on graduation day. On one hand, we are thrilled to see our students be successful and receive the degrees they worked so hard to earn. On the other hand, we are sad to say goodbye as they leave us and enter the workforce," said Carole Zangari, Ph.D., CCC-SLP, associate professor and executive director of the NSU Satellite Center for Autism and Related Disabilities. "NSU Connect gives me the chance to stay connected to them to celebrate their achievements and continue to be a mentor."
Currently, on nsuconnect.net, the College of Health Care Sciences primarily provides information on both online and traditional continuing education workshops, as well as allied hea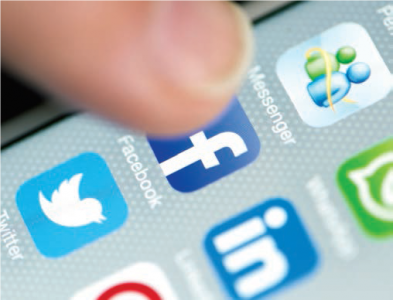 lth publications. As membership increases, however, the college is adding job postings, mentorship options, and program groups.
Share Your News
NSU's desire to celebrate your accomplishments did not end after you earned your degree. Whether you were in the inaugural class or graduated last year, please send us your updates related to employment, marriage, births, awards received, or any other achievement by visiting https://www.nova.edu/webforms/alumni/share-news/.
Benefit Spotlight: Abenity
The NSU alumni discount program comprises more than 302,000 offers; 10,000 cities across the United States and Canada; and up to $4,500 in annual discounts, free giveaways, and mobile app access.
By teaming up with Abenity, NSU can offer its alumni population continual benefits, ranging from the mundane (manufacturer's coupons) to the magical (Disney tickets). Discounts range from free shipping from online vendors to substantial price reductions for larger purchases. Additionally, members can enter to win giveaways, purchase movie tickets, and receive notification of newly added benefits.
Attractions such as Six Flags parks, Carowinds amusement park, Dollywood, the Great Wolf Lodge, theater and sporting events, and many more also offer choice discounts. In addition, offers from Jiffy Lube, Costco, Target, 1-800 Pet Meds, T.J. Maxx, Lenovo, Panasonic, T-Mobile, and Skechers provide special selections for year-round needs. NSU alumni can save money while giving to others from discounts offered by Godiva chocolates, Forzieri, or Fruits & Passion.
To review a full range of options and discounts, plus year-round promotions, log in at novaalumni.abenity.com/perks/.
---
---