NSU Newsroom
SharkBytes
Horizons
This version of NSU News has been archived as of February 28, 2019. To search through archived articles, visit nova.edu/search. To access the new version of NSU News, visit news.nova.edu.
This version of SharkBytes has been archived as of February 28, 2019. To search through archived articles, visit nova.edu/search. To access the new version of SharkBytes, visit sharkbytes.nova.edu.
Pride Bite: NSU College of Osteopathic Medicine's Biomedical Informatics Program Ranks 6th Nationally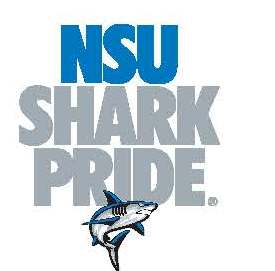 The Biomedical Informatics Program at Nova Southeastern University's (NSU) College of Osteopathic Medicine was recently ranked No. 6 out of the top 25 in the United States and the highest in Florida by BestMedicalDegrees.com.
The independent online publication which provides information for prospective students considering a career in medicine recently published the list of the Best Value Online Master's in Health Informatics and Health Information Management programs for 2015. In developing the list, BestMedicalDegrees.com, considered factors such as cost, length of program and curriculum.
"NSU is proud to be ranked among the best health informatics and health information management programs in the nation," said Jennie Q. Lou, M.D., M.Sc., professor and program director, Biomedical Informatics Program, NSU's College of Osteopathic Medicine. "This field is growing rapidly with the requirement of electronic health records and the national push to digitize health care, and NSU is preparing our students for successful careers in this area."
The Biomedical Informatics Program at NSU's College of Osteopathic Medicine focuses on training leaders to bridge health care and information technology. The program centers on computer science with a medical informatics focus, clinical informatics with a concentration in the areas of applications and evaluation, and the business and management of health information technologies (HIT).
NSU's skills-based program currently offers several degree and non-degree options, including:
Master of Science in Biomedical Informatics
Master of Science in Nursing in Nursing Informatics
Graduate Certificates in Medical Informatics and Public Health Informatics
American Medical Informatics Association (AMIA) 10×10 Certificate
The program offers both online and on site courses, enabling working professionals to obtain a master's degree or graduate-level certificates without career disruption. Courses leading to lean Six Sigma green belt, CPHIMSS, and NextGen certifications, and a paid internship at one of NSU's health care clinics are available throughout the skill-based curriculum.
Students of the program come from a wide range of education and working experiences and include full-time graduate students, physicians, pharmacists, nurses, other health care professionals, information technology (IT) professionals, business professionals and educators.
Biomedical Informatics is the field concerned with the management and use of information in health care, and can be broken down into bioinformatics (at the molecular level), medical informatics (at the individual patient level) and public health informatics (at the population level).
Bioinformatics includes areas such as gene sequencing and drug development. Medical Informatics includes nursing informatics, imaging informatics, pharmacy informatics, consumer health informatics, dental informatics, and the use of HIT in every other facet of health care. Public health informatics is concerned with areas such as disease monitoring and disaster/epidemic response.
Average salaries for HIT professionals can range from $86,536 for staff to $189,435 for executive management, according to a 2013 survey by The Healthcare Information and Management Systems Society. Additionally, the College of Healthcare Information Management Executives says that 97 percent of health care chief information officers report open HIT staff positions indicating there is a need for professionals in this industry.
For more information on NSU's Biomedical Informatics Program, please visit http://medicine.nova.edu/msbi, or contact us at mmsbi@nova.edu and (800) 356-0026, Ext. 21032.
---
---