NSU Newsroom
SharkBytes
Horizons
This version of NSU News has been archived as of February 28, 2019. To search through archived articles, visit nova.edu/search. To access the new version of NSU News, visit news.nova.edu.
This version of SharkBytes has been archived as of February 28, 2019. To search through archived articles, visit nova.edu/search. To access the new version of SharkBytes, visit sharkbytes.nova.edu.
College of Psychology Professor Honored for Contributions to the Field of Addiction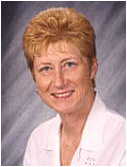 Linda Carter Sobell, Ph.D., professor at NSU's College of Psychology who is internationally known for her research in the field of addictions, has been named the recipient of the 2016 Distinguished Scientific Contributions to the Application of Psychology Award (Division 50 Society of Addiction Psychology).
The award from the American Psychological Association (APA) recognizes distinguished contributions to the application of psychology in the field of addiction and the understanding of practical important problems in the field. The award will be presented during the APA meeting in Denver, Colorado, in August 2016.
Sobell is associate director of clinical training at the college and co-director of the Guided Self-Change Clinic at NSU. She is a recipient of NSU's President's Distinguished Professor Award of Excellence, which recognizes faculty who achieve national or international prominence and who have made significant contributions to research and scholarship.
Sobell's research is internationally known, particularly in the areas of brief motivational interventions, the process of self-change, and the Timeline Followback Method (TLFB)–a method that Sobell helped develop that can be used as a clinical and research tool to obtain a variety of quantitative estimates of marijuana, cigarette, and other drug use. Her research helped make the TLFB the most highly regarded psychometric method for obtaining information about the retrospective daily use of addictive behaviors. Sobell has published more than 300 articles and book chapters, and 9 books, including Group Therapy with Substance Use Disorders: A Motivational Cognitive-Behavioral Approach (2011, Guilford Press). She is past president of the Association for Behavioral and Cognitive Therapies and the Society of Clinical Psychology of the American Psychological Association.
She is also the recipient of several awards, including the 2014 Jellinek Memorial Award for outstanding contributions to knowledge in the field of alcohol studies, internationally recognized as the most prestigious award in that field.
Prior to her work at NSU, Sobell was a senior scientist at the Addiction Research Foundation (Canada) and a professor at the University of Toronto. She received her Ph.D. in psychology from the University of California at Irvine.
---
---