NSU Newsroom
SharkBytes
Horizons
This version of NSU News has been archived as of February 28, 2019. To search through archived articles, visit nova.edu/search. To access the new version of NSU News, visit news.nova.edu.
This version of SharkBytes has been archived as of February 28, 2019. To search through archived articles, visit nova.edu/search. To access the new version of SharkBytes, visit sharkbytes.nova.edu.
NSU Students Organize Candlelight Vigil to Show Ongoing Support for Victims of Japan's Earthquake & Tsunami – Thurs. March 31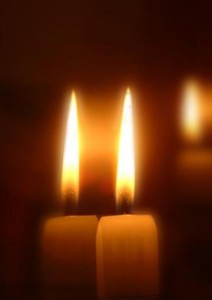 FT. LAUDERDALE-DAVIE, Fla. – To show their ongoing support for the victims of the devastating earthquake and tsunami in Japan, Nova Southeastern University's (NSU) students are responding to aid relief efforts and providing assistance to families and friends who have been affected.
As Japan transitions to "maximum alert" over the nuclear crisis caused by these natural disasters, NSU students will also host a candlelight vigil this Thursday, March 31, from 7 to 8:30 p.m. at the Gold Circle Lake (behind the Alvin Sherman Library) on NSU's Main Campus at 3301 College Ave. in Davie. This event is free and open to the public.
During the vigil, NSU students, faculty and staff will share poems, songs, and hear stories from the university's Japanese students who were affected by the disasters. Monetary donations will also be collected at the vigil and donated to the Relief Fund at the Japanese Consulate.
NSU, through its Office of International Affairs, the Nova International Student Association (NISA) and other student led organizations and faculty on campus, is working closely with the Consulate General of Japan in Miami to coordinate additional relief efforts.
"Our thoughts and prayers go out to the people of Japan and their country," said Ray Ferrero, Jr., J.D., Chancellor of Nova Southeastern University, "I'm particularly proud of the global perspective of our students and their call to action."
NSU has set up a website to receive monetary donations online. To donate, visit the www.nova.edu home page and click on Japan Relief Fund.
Counselors are also available from Henderson Student Counseling Center at Nova for any students who are impacted by this tragedy. Students seeking counseling can make an appointment by calling (954) 262-7050 or visiting www.nova.edu/healthcare/studentcounseling.html.
About Nova Southeastern University: Situated on 300 beautiful acres in Davie, Florida, Nova Southeastern University is a dynamic fully accredited institution dedicated to providing high-quality educational programs of distinction from preschool through the professional and doctoral levels. NSU has more than 29,000 students and is the seventh largest not-for-profit independent institution nationally. The university awards associate's, bachelor's, master's, specialist, doctoral, and first-professional degrees in a wide range of fields, including business, counseling, computer and information sciences, education, medicine, optometry, pharmacy, dentistry, various health professions, law, marine sciences, early childhood, psychology and other social sciences. Classified as a research university with "high research activity" by the Carnegie Foundation for the Advancement of Teaching, NSU was also awarded Carnegie's Community Engagement Classification in 2010 for the university's significant commitment to and demonstration of community engagement. For more information about NSU visit www.nova.edu.
###
Media Contact:
Andra Liwag, NSU Office of Public Affairs
954-262-5309 (office), 954-873-8494 (cell), andrali@nova.edu
---
---