NSU Newsroom
SharkBytes
Horizons
This version of NSU News has been archived as of February 28, 2019. To search through archived articles, visit nova.edu/search. To access the new version of NSU News, visit news.nova.edu.
This version of SharkBytes has been archived as of February 28, 2019. To search through archived articles, visit nova.edu/search. To access the new version of SharkBytes, visit sharkbytes.nova.edu.
Nova Southeastern University Researcher Honored by Loggerhead Marinelife Center
Marine Scientist & Environmental Education Advocate Named Blue Friend of the Year
FOR IMMEDIATE RELEASE
FORT LAUDERDALE/DAVIE, Fla. – For Derek Burkholder, Ph.D., his love of the outdoors goes all the way back to his childhood in Michigan. As a child, he spent countless hours exploring the woods and on the water in his home state. But it was a family trip to Florida that cemented Burkholder's future path.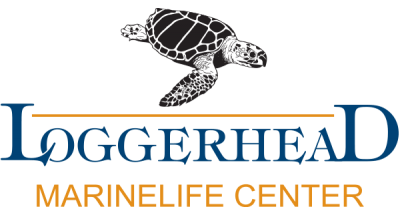 Fast forward to 2016, and the Nova Southeastern University's (NSU) research scientist has been honored by the Loggerhead Marinelife Center with its annual Blue Friend of the Year award. The Loggerhead Marinelife Center, based in Palm Beach County, Florida, is one of the largest organizations dedicated to the care, conservation and protection of sea turtles. The Annual Go Blue Awards recognizes individuals and organizations who are leading the community in practicing ocean conservation and are on the leading edge of going "Blue."
"I am really honored and humbled to receive this recognition," said Burkholder, who works with NSU's Guy Harvey Research Institute (GHRI) and the Save Our Seas Shark Research Center. "I truly love what I do and to be recognized by my peers is something special."
Burkholder is also the Principle Investigator of the Broward County Sea Turtle Conservation Program, which for more than a quarter century, has been working to protect and care for the sea turtles that nest on the beaches of Broward County, Florida. He is also the Director of the Carpenter House: Marine Environmental Education Center in Hollywood, Florida.
One of the major components of his work at NSU involves the study of sharks. Working with NSU's GHRI, Derek has assisted with all aspects of shark research, including tracking and data analysis. He has been working diligently to create a local shark tagging program where he and his NSU colleagues study shark movements, populations, diets and genetics. One aspect of the program he loves is the educational outreach that involves thousands of students – both locally and nationally. It's not uncommon for Dr. Burkholder to be out on the water with a group of local students, working side-by-side as they catch, take DNA samples, tag and release sharks.
"For some of these children, it's the first time they've been on a boat or on the ocean," Burkholder said. "To share my love of the sea with them, and to see the looks on their faces as they see a live shark and interact with it, you just can't put a price on that. Hopefully, we're teaching today's children who can become tomorrow's marine biologists and ocean stewards."
Another educational component of what Burkholder does involves his work with the Broward County Sea Turtle Conservation Program. In that role, he organizes private and public turtle hatchling release events during sea turtle nesting season (March – October.) Thanks to his hard work, thousands of individuals have had the thrill of witnessing this spectacular event every summer.
And if that weren't enough, Burkholder is also the Vice President for Sharks4Kids, Inc., an educational, non-profit organization whose mission is to educate children across the globe about sharks and the need to protect these majestic creatures.
It's clear that Derek Burkholder, Ph.D. is a worthy recipient of the Blue Friend of the Year award.
Be sure to sign up for NSU's RSS feed so you don't miss any of our news releases, guest editorials and other announcements. Please sign up HERE.
###
About Nova Southeastern University (NSU): Located in beautiful Fort Lauderdale, Florida, Nova Southeastern University (NSU) is a dynamic research institution dedicated to providing high-quality educational programs at the undergraduate, graduate, and first-professional degree levels. A private, not-for-profit institution, NSU has campuses in Fort Lauderdale, Fort Myers, Jacksonville, Miami, Miramar, Orlando, Palm Beach, and Tampa, Florida, as well as San Juan, Puerto Rico, while maintaining a presence online globally. For more than 50 years, NSU has been awarding degrees in a wide range of fields, while fostering groundbreaking research and an impactful commitment to community. Classified as a research university with "high research activity" by the Carnegie Foundation for the Advancement of Teaching, NSU is 1 of only 50 universities nationwide to also be awarded Carnegie's Community Engagement Classification, and is also the largest private, not-for-profit institution in the United States that meets the U.S. Department of Education's criteria as a Hispanic-serving Institution. Please visit www.nova.edu for more information about NSU and realizingpotential.nova.edu for more information on the largest fundraising campaign in NSU history.
---
---