NSU Newsroom
SharkBytes
Horizons
This version of NSU News has been archived as of February 28, 2019. To search through archived articles, visit nova.edu/search. To access the new version of NSU News, visit news.nova.edu.
This version of SharkBytes has been archived as of February 28, 2019. To search through archived articles, visit nova.edu/search. To access the new version of SharkBytes, visit sharkbytes.nova.edu.
Helping Children Return to School After a Tragedy – Tips for Parents
Children are all different. They come in different ages, sizes, colors, and developmental levels. They are individuals and as such, the world is experienced by each uniquely and must be explained to them individually.
There are, however, a few ways in which children are all alike.
They all have hopes, dreams and fears. All children, and even adolescents, look to the important adult(s) in their lives to help them understand and cope with life's stressors. Perhaps most importantly, even those children who are too young to understand language take cues from those important adults about how to react to their environments.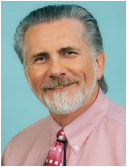 Both the American Psychiatric Association and the American Academy of Pediatrics recommend avoiding the topic of societal tragedies with children until around the age of eight (or the equivalent developmental level). However, in this age of mass media and information overload, most children have already heard something about mass shootings. Consequently, parents/guardians/other caring adults should be prepared to know what to say and, even more importantly, how to react when children are frightened to return to school.
Tragedies, particularly those caused by other people, have a way of producing visceral reactions and resulting strong feelings. We can't and shouldn't hide these feelings from children, but the way in which we express them is of utmost importance. Here are some general principles which work for all ages:
Don't pretend you're not upset when you are. Children and adolescents almost always know if you are distressed or angry about something.
Don't overreact. Yelling, screaming, breaking things, hitting people, crying uncontrollably, cursing, etc. set a bad example.
Talk about your feelings as calmly as possible in language the child or adolescent can understand. If the child is pre-verbal, simply comfort him or her in ways to convey that things will be alright.
Reassure the child or adolescent that it is very unlikely that such a tragedy could affect them or those about whom they care.
Explain what precautions can be taken to reduce the probability that such an event could happen to them (e.g., be sure to do what your teacher/principal asks you to do in case of an emergency at school).
Provide your child with a developmentally appropriate narrative that helps to explain events that have occurred in a way that is not likely to alarm him or her.
Emphasize that a school – despite the recent extensive media attention — is actually one of the safest places for students.
Here are some sample narratives/suggestions, based upon developmental ages, that can help further conversations:
Under age six – "Sometimes people try to hurt others for no good reason, but most people would never do that."
Elementary school children – Try not to let them see graphic pictures or images of the tragedy. Instead show and talk about those who were brave and helped. Answer their questions as matter-of-factly as possible.
Pre-adolescents – Ask if they have heard about tragic events and how they feel about them. If they haven't heard about any, share what you know calmly, but omit grisly details. Share your feelings and beliefs about the event(s) in a way that emphasizes and promotes pro-social values and reassures them about their own safety.
Teens – Allow them to share their feelings, validate the feelings, and emphasize problem-solving. Talk about positive things they can do to help make the neighborhood/school/world a safer, better place.
Research clearly indicates that those who reach out to help others, help themselves. Parents who involve their children in meaningful, positive volunteer activity are teaching coping skills that help today and last a lifetime.
###
Nova Southeastern University fully supports an individual's right to express their viewpoint and opinions. The views expressed in this guest editorial are that of Ralph E.(Gene) Cash, Ph.D. ABPP in Nova Southeastern University's College of Psychology and are not necessarily those of NSU, its President or Board of Trustees.
About the Author: Ralph E. (Gene) Cash, Ph.D., ABPP, is professor, College of Psychology at Nova Southeastern University.  A licensed psychologist, he is Past President, American Academy of School Psychology; President-elect, Trainers of School Psychologists; Nationally Certified School Psychologist (NCSP); Scientific Chair, World Allergy Organization, Psychosocial Aspects of Allergy Committee, and Director, School-related Psychological Assessments and Clinical Interventions Clinic.
---
---