NSU Newsroom
SharkBytes
Horizons
This version of NSU News has been archived as of February 28, 2019. To search through archived articles, visit nova.edu/search. To access the new version of NSU News, visit news.nova.edu.
This version of SharkBytes has been archived as of February 28, 2019. To search through archived articles, visit nova.edu/search. To access the new version of SharkBytes, visit sharkbytes.nova.edu.
The NSU Oceanographic Center Joins The Friends Of Nature Music Festival To Promote Environmental Sustainability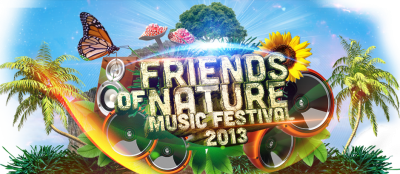 FORT LAUDERDALE – DAVIE, FL. – The Nova Southeastern University (NSU) Oceanographic Center joins the Friends of Nature Music Festival (FON Fest) to spread environmental awareness through various forms of art and culture. The event is scheduled for Saturday, November 9, 2013 and Sunday, November 10th at the Historic Virginia Key Beach Park in Miami, Florida.
NSU's Oceanographic Center will directly benefit from this two-day event as $20 from every ticket purchased using the OC promo code "oc4fon" will go toward coral reef restoration. Tickets are available for purchase online (www.fonfest.com/tickets).
"The Oceanographic Center has been at the forefront of coral reef research, assessment, monitoring, restoration, and education" said Richard Dodge, Ph.D., the Oceanographic Center's dean. "We're thrilled to be part of FON Fest as it will help raise awareness of environmental protection while at the same time raise funds for the OC to continue its mission."
FON Fest will play host to almost 100 performers from all over, including musicians, artists, filmmakers, inventors, comedians, and philosophers as well as non-profit organizations, including the NSU Oceanographic Center, dedicated to environmental causes. At the festival, the NSU Oceanographic Center will provide information regarding its research in coral restoration and will engage festival participants through interactive activities.
FON Fest aims to serve as the benchmark for running festivals in an environmentally sustainable manner.  For example, FON Fest's energy needs will rely on advanced bio-fuel generators and solar installations in order to reduce the amount of greenhouse gas emissions. Recycling and compost stations will be placed throughout the festival grounds. Round trip shuttles and the ridesharing service Ridepost will be operational. In addition, Just Green is offering carbon credits to those who want to offset their ride to and from the festival.
For more information about the festival, visit www.fonfest.com. It can also be found on Facebook: www.Facebook.com/Fonfest, on Twitter:www.Twitter.com/Fonfest, on Instagram: @FONFEST, and on YouTube:www.Youtube.com/FonFestival.
###
 About Nova Southeastern University: Situated on 314 beautiful acres in Fort Lauderdale, Florida, Nova Southeastern University (NSU) is a dynamic, fully accredited research institution dedicated to providing high-quality educational programs at all levels.  NSU is a not-for-profit independent institution with an enrollment of 27,000 students. NSU awards associate's, bachelor's, master's, specialist, doctoral and first-professional degrees in a wide range of fields.  NSU is classified as a research university with "high research activity" by the Carnegie Foundation for the Advancement of Teaching, and it is one of only 37 universities nationwide to also be awarded Carnegie's Community Engagement Classification.  For more information, please visit www.nova.edu
About NSU's Oceanographic Center: The Oceanographic Center provides high-quality graduate education programs (i.e. masters, doctoral, certificate) in a broad range of marine science disciplines. Center researchers carry out innovative, basic and applied marine and research programs in coral reel biology, ecology, and geology; fish biology, ecology, and conservation; shark and billfish ecology; fisheries science; deep sea organismal biology and ecology; invertebrate and vertebrate genomics, genetics, molecular ecology, and evolution; microbiology; biodiversity;  observation and modeling of large scale ocean circulation, coastal dynamics, and ocean atmosphere coupling;  benthic habitat mapping; biodiversity; histology; and calcification. For more information, please visit http://www.nova.edu/ocean
About Friends of Nature Music Festival: Friends of Nature Music Festival (FON Fest) aims to raise awareness about saving the planet through two days of music, food, entertainment and a wide variety of activities as well as exhibitors. FON Fest will welcome thousands of attendees with the purpose of raising environmental awareness and promoting companies that have green initiatives. Unlike many music festivals, it will source all power from natural sources such as solar, bio-fuel and natural gas generators as well as ensure all products sold remain true to the Festival's eco-friendly mandate. It will also allow a free platform for several foundations to promote their mission to save the planet. The festival is one of the first comprehensively eco-friendly, interactive music festival to happen in Miami. For more information, please visit www.fonfest.com
Media Contact:
Joe Donzelli | Office of Public Affairs
954-262-2159 (office)
954-661-4571 (cell)
jdonzelli@nova.edu
---
---