NSU Newsroom
SharkBytes
Horizons
This version of NSU News has been archived as of February 28, 2019. To search through archived articles, visit nova.edu/search. To access the new version of NSU News, visit news.nova.edu.
This version of SharkBytes has been archived as of February 28, 2019. To search through archived articles, visit nova.edu/search. To access the new version of SharkBytes, visit sharkbytes.nova.edu.
NSU to Host First Showing in the U.S. of Documentary Film Rubber Jellyfish
Full-length Feature Details Negative Effects Helium-Filled Balloons Have on Marine Environment
FOR IMMEDIATE RELEASE
FORT LAUDERDALE/DAVIE, Fla. – Harnessing the power of art and community to draw attention to our interconnectedness with the ocean, Nova Southeastern University's (NSU) Halmos College of Natural Sciences and Oceanography is proud to join with Free Our Seas to bring the Australian documentary Rubber Jellyfish to South Florida. This is the first showing of the documentary in the United States.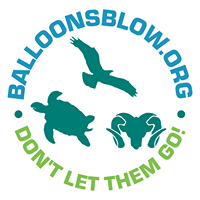 Rubber Jellyfish is a feature-length documentary that explores the effects helium-filled balloons have on the environment, wildlife and humans. Mum-to-be Carly Wilson seeks to understand the science and various points of view along her personal journey. What better place to debut this documentary than at the Halmos College's Ocean Campus, located on the Intracoastal Waterway at the entrance to Port Everglades from the Atlantic Ocean.
The showing is scheduled for 7:30 p.m. Thurs., Jan. 17th at NSU's Ocean Campus, 8000 N. Ocean Drive, in the Dr. Von D. Mizell-Eula Johnson State Park. There are a limited number of tickets available to the public ONLINE – cost is $10 and includes light refreshments, a raffle and a Q&A session. Proceeds will benefit NSU's Marine Environmental Education Center (MEEC) at the Carpenter House and Balloons Blow.
"People don't realize that when they release helium balloons there are consequences," said Amy Hupp, the program coordinator of NSU's MEEC. "Remember, what goes up must come down, and when it comes to balloons, that reality can be deadly for marine creatures, especially sea turtles who mistake balloons for one of their favorite foods, jellyfish."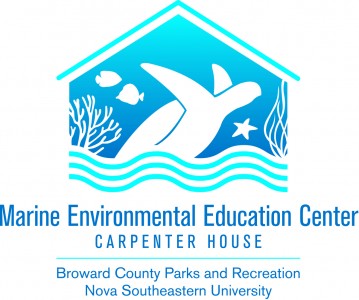 Hupp is also the caretaker of Captain, the forever resident and ambassador green sea turtle that calls the MEEC at the Carpenter House home.
Bringing awareness to the impact plastics and balloons have on the environment has been garnering a significant amount of media attention locally, nationally and globally. Recently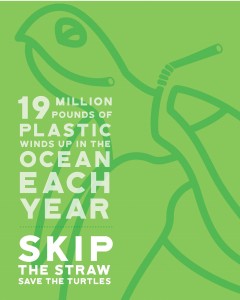 NSU took its first step in addressing the issue of "single use plastics" by banning plastic straws on its Fort Lauderdale/Davie campus via its Skip The Straw, Save the Turtles program (other NSU locations are soon to follow.) This documentary brings additional awareness to this important issue.
"Free Our Seas is absolutely thrilled to be able to bring this documentary for the first time to the United States," said Elaine Fiore, Free our Seas executive director.  "Our ocean-loving beach community is the perfect place to debut the film. Balloons Blow and NSU's MEEC have been making a huge impact in raising awareness of issues affecting our oceans and we are honored to support them."
Be sure to sign up for NSU's RSS feed so you don't miss any of our news releases, guest editorials and other announcements. Please sign up HERE.
###
About Nova Southeastern University (NSU): Located in beautiful Fort Lauderdale, Florida, NSU is ranked among U.S. News & World Report's Top 200 National Research Universities and is a dynamic, private research university providing high-quality educational and research programs at the undergraduate, graduate, and first-professional degree levels. Established in 1964, NSU now includes 16 colleges, the 215,000-square-foot Center for Collaborative Research, a private JK-12 grade school, the Mailman Segal Center for Human Development with specialists in Autism, the world-class NSU Art Museum Fort Lauderdale, and the Alvin Sherman Library, Research and Information Technology Center, which is Florida's largest public library. NSU has campuses in Fort Lauderdale, Fort Myers, Jacksonville, Miami, Miramar, Orlando, Palm Beach, and Tampa, Florida, as well as San Juan, Puerto Rico, while maintaining a presence online globally. Classified as a research university with "high research activity" by the Carnegie Foundation for the Advancement of Teaching, NSU is one of only 50 universities nationwide to also be awarded Carnegie's Community Engagement Classification, and is also the largest private institution in the United States that meets the U.S. Department of Education's criteria as a Hispanic-serving Institution. For more information, please visit www.nova.edu.
About NSU's Halmos College of Natural Sciences and Oceanography: The college provides high-quality undergraduate (bachelor's degree) and graduate (master's and doctoral degrees and certificates) education programs in a broad range of disciplines, including marine sciences, mathematics, biophysics, and chemistry. Researchers carry out innovative basic and applied research programs in coral reef biology, ecology, and geology; fish biology, ecology, and conservation; shark and billfish ecology; fisheries science; deep-sea organismal biology and ecology; invertebrate and vertebrate genomics, genetics, molecular ecology, and evolution; microbiology; biodiversity; observation and modeling of large-scale ocean circulation, coastal dynamics, and ocean atmosphere coupling; benthic habitat mapping; biodiversity; histology; and calcification. The college's newest building is the state-of-the-art Guy Harvey Oceanographic Center, an 86,000-square-foot structure filled with laboratories; offices; seminar rooms; an auditorium; and indoor and outdoor running sea water facilities. Please visit cnso.nova.edu for more information.
About the Marine Environmental Education Center (MEEC): The center was opened with the desire to educate and delight locals and tourists alike through our "forever ambassador" green sea turtle, Captain, and the splendor of the coastal environment of South Florida. The MEEC was fostered from a partnership between Broward County Parks and Recreation and NSU, and is located on the historic grounds of the Carpenter House at Hollywood North Beach Park in Hollywood, FL. Along with Captain, the site features an interactive Interpretive Center with displays ranging on topics from sea turtle conservation to marine debris. Additionally, the center offers programs for the public on various coastal ecology and sea turtle topics, as well as programming specifically for school groups with a curriculum tailored to the marine sciences.
About Free Our Seas and Beyond: A grassroots, non-profit environmental organization, Free our Seas and Beyond works to harnesses the power of art and community and raise awareness of issues affecting our oceans.  For more information, please visit www.freeourseas.org.
Media Contacts
Joe Donzelli | Office of Media Relations
Nova Southeastern University
954-262-2159 (office) | 954-661-4571 (cell)
jdonzelli@nova.edu | www.nova.edu | @NSUJoe
Manon Wiese
Free Our Seas
786-295-4294
Manon.freeourseas@gmail.com | www.freeourseas.org
---
---