NSU Newsroom
SharkBytes
Horizons
This version of NSU News has been archived as of February 28, 2019. To search through archived articles, visit nova.edu/search. To access the new version of NSU News, visit news.nova.edu.
This version of SharkBytes has been archived as of February 28, 2019. To search through archived articles, visit nova.edu/search. To access the new version of SharkBytes, visit sharkbytes.nova.edu.
NSU Researcher Part of Team That Conducted Genome-Wide Study of Tigers
Research Confirms Six Subspecies of Tigers
FOR IMMEDIATE RELEASE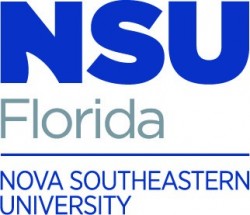 FORT LAUDERDALE/DAVIE, Fla. – They are one of the most majestic and, at the same time, threatened animals on the planet – tigers. Some estimates put the total number of tigers in the wild at just around 4,000.
While there have been conservation efforts for many years, it is a never-ending struggle. Some estimates say that just a century ago there were more than 100,000 cats in approximately 13 countries. Fast-forward to 2018 and not only has the number of tigers plummeted, wild tigers no longer exist in Cambodia and Vietnam and for all intents and purposes are extinct in China, Laos and much of Myanmar.
Debate has also raged about how many subspecies of tigers there were – and now a research project confirms that tigers do, in fact, fall into six distinct groups. The study has been published in Current Biology (October 25, 2018.)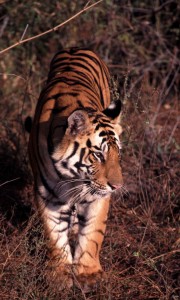 These six subspecies include: the Bengal tiger,, Amur tiger, South China tiger, Sumatran tiger, Indochinese tiger and the Malayan tiger, first proposed in 2004. Three other tiger subspecies have already been lost to extinction.
"Tigers are rapidly headed for extinction in the wild, and the loss seen over the past few decades is increasing and is happening in spite of intense conservation interest, surveillance, legal protection, and expenditure," said Stephen O'Brien, a research scientist at Nova Southeastern University's (NSU) Halmos College of Natural Sciences and Oceanography. "The tiger depletion stands as one of conservation's most poignant morality tales of loss."
O'Brien, who is also the Chief Scientific Officer at the Theodosius Dobzhansky Center for Genome Bioinformatics, St. Petersburg State University, Russia, was part of the team responsible for this latest study. He was recently elected to the National Academy of Sciences (NAS.)
O'Brien said that the study brings important context and conclusions to recovery and management strategies for a treasured endangered species, and included subspecies,  at high extinction risk.  This new report represents a genome-wide sequence analyses that has direct bearing on recovery and management strategies for a treasured endangered species and subspecies at high extinction risk. The authors recommend the recognition, classification and management  of the six living tiger subspecies as separate conservation units deserving individual  protection planning.
O'Brien is well known for his research contributions in comparative genomics, virology, genetic epidemiology, mammalian systematics and species conservation. In 1983, he and his collaborators discovered the remarkable genetic uniformity of the African cheetah, a prelude to a new discipline of Conservation Genetics. In addition, O'Brien has been part of an international consortium of scientists working to detail the genome sequence of 48 different birds. This group of researchers – who call themselves the Avian Phylogenomics Group – is made up of 200 scientists from 80 institutions in 20 countries. This group is an "outgrowth" of the Genome 10K Project (G10K,) which was co-founded in 2009 and led by O'Brien.
Be sure to sign up for NSU's RSS feed so you don't miss any of our news releases, guest editorials and other announcements. Please sign up HERE.
###
About Nova Southeastern University (NSU): Located in beautiful Fort Lauderdale, Florida, NSU is ranked among U.S. News & World Report's Top 200 National Research Universities and is a dynamic, private research university providing high-quality educational and research programs at the undergraduate, graduate, and first-professional degree levels. Established in 1964, NSU now includes 16 colleges, the 215,000-square-foot Center for Collaborative Research, a private JK-12 grade school, the Mailman Segal Center for Human Development with specialists in Autism, the world-class NSU Art Museum Fort Lauderdale, and the Alvin Sherman Library, Research and Information Technology Center, which is Florida's largest public library. NSU has campuses in Fort Lauderdale, Fort Myers, Jacksonville, Miami, Miramar, Orlando, Palm Beach, and Tampa, Florida, as well as San Juan, Puerto Rico, while maintaining a presence online globally. Classified as a research university with "high research activity" by the Carnegie Foundation for the Advancement of Teaching, NSU is one of only 50 universities nationwide to also be awarded Carnegie's Community Engagement Classification, and is also the largest private institution in the United States that meets the U.S. Department of Education's criteria as a Hispanic-serving Institution. For more information, please visit www.nova.edu.
About NSU's Halmos College of Natural Sciences and Oceanography: The college provides high-quality undergraduate (bachelor's degree) and graduate (master's and doctoral degrees and certificates) education programs in a broad range of disciplines, including marine sciences, mathematics, biophysics, and chemistry. Researchers carry out innovative basic and applied research programs in coral reef biology, ecology, and geology; fish biology, ecology, and conservation; shark and billfish ecology; fisheries science; deep-sea organismal biology and ecology; invertebrate and vertebrate genomics, genetics, molecular ecology, and evolution; microbiology; biodiversity; observation and modeling of large-scale ocean circulation, coastal dynamics, and ocean atmosphere coupling; benthic habitat mapping; biodiversity; histology; and calcification. The college's newest building is the state-of-the-art Guy Harvey Oceanographic Center, an 86,000-square-foot structure filled with laboratories; offices; seminar rooms; an auditorium; and indoor and outdoor running sea water facilities. Please visit cnso.nova.edu for more information.
October 29, 2018
MEDIA CONTACT
Joe Donzelli | Office of Media Relations
Nova Southeastern University
954-262-2159 (office) | 954-661-4571 (cell)
jdonzelli@nova.edu | www.nova.edu | @NSU_Joe
---
---