NSU Newsroom
SharkBytes
Horizons
This version of NSU News has been archived as of February 28, 2019. To search through archived articles, visit nova.edu/search. To access the new version of NSU News, visit news.nova.edu.
This version of SharkBytes has been archived as of February 28, 2019. To search through archived articles, visit nova.edu/search. To access the new version of SharkBytes, visit sharkbytes.nova.edu.
NSU Ranked as One of the Nation's Best Online Education Programs
Online Presence Provides NSU Edge to Students
FOR IMMEDIATE RELEASE
FORT LAUDERDALE/DAVIE, Fla. – Choosing the right school is one of the biggest decisions we can make in life. When students choose Nova Southeastern University (NSU,) they are choosing to get an edge on the competition.
As evidence of this edge, NSU has been ranked third in Florida and 12th overall in the United States when it comes to online educational opportunities. In fact, NSU is one of only four institutions of higher learning from Florida to crack the ranking's Top 15. If you break down the rankings, NSU is: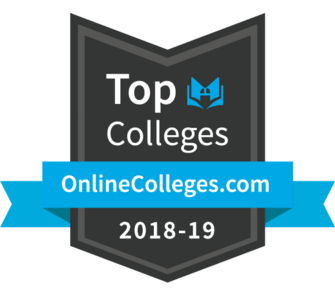 8th in the nation for overall opportunities for service members (i.e. military personnel);
10th in the nation for doctoral degrees;
11th in the nation for bachelor's and master's degrees and credit for military training.
"You could say that NSU's DNA is rooted in online education," said Dr. George Hanbury, NSU's President and CEO. "We pioneered what was then called distance learning, and we continue to strive to provide as many educational options as possible for our students. These latest rankings are further proof that NSU provides its students with a competitive edge that other colleges and universities don't, and we'll continue to look for ways to be better tomorrow than we are today."
Dr. Hanbury added that the NSU Edge is the fact the same exceptional education offered online is taught by the very same professors who are at the front of the classrooms teaching students face-to-face. The education isn't different, just the delivery method in order to provide a high-quality education to as many students as possible.
The rankings, from Online Colleges, used the most recent data available from the National Center for Education Statistics' Integrated Postsecondary Education Data System (IPEDS), and ranked more than 2,500 accredited colleges and universities on a variety of factors, including affordability, student services and the availability of online programs.
Be sure to sign up for NSU's RSS feed so you don't miss any of our news releases, guest editorials and other announcements. Please sign up HERE.
###
About Nova Southeastern University (NSU): Located in beautiful Fort Lauderdale, Florida, NSU is ranked among U.S. News & World Report's Top 200 National Research Universities and is a dynamic, private research university providing high-quality educational and research programs at the undergraduate, graduate, and first-professional degree levels. Established in 1964, NSU now includes 16 colleges, the 215,000-square-foot Center for Collaborative Research, a private JK-12 grade school, the Mailman Segal Center for Human Development with specialists in Autism, the world-class NSU Art Museum Fort Lauderdale, and the Alvin Sherman Library, Research and Information Technology Center, which is Florida's largest public library. NSU has campuses in Fort Lauderdale, Fort Myers, Jacksonville, Miami, Miramar, Orlando, Palm Beach, and Tampa, Florida, as well as San Juan, Puerto Rico, while maintaining a presence online globally. Classified as a research university with "high research activity" by the Carnegie Foundation for the Advancement of Teaching, NSU is one of only 50 universities nationwide to also be awarded Carnegie's Community Engagement Classification, and is also the largest private institution in the United States that meets the U.S. Department of Education's criteria as a Hispanic-serving Institution. For more information, please visit www.nova.edu.
MEDIA CONTACT
May 17, 2018
Joe Donzelli | Public Relations & Marketing Communications
954-262-2159 (office) | 954-661-4571 (cell)
jdonzelli@nova.edu | www.nova.edu
---
---