NSU Newsroom
SharkBytes
Horizons
This version of NSU News has been archived as of February 28, 2019. To search through archived articles, visit nova.edu/search. To access the new version of NSU News, visit news.nova.edu.
This version of SharkBytes has been archived as of February 28, 2019. To search through archived articles, visit nova.edu/search. To access the new version of SharkBytes, visit sharkbytes.nova.edu.
NSU Professor and Former Miami Dolphins' Doctor Offer Free Seminar on Concussions
Event is FREE and Open to the South Florida Community
FOR IMMEDIATE RELEASE
FORT LAUDERDALE/DAVIE, Fla. – It seems that you cannot have a conversation about sports today without the issue of concussions or traumatic brain injury (TBI) being part of the discussion. National Football League stars Troy Aikman, Brett Favre and Steve Young; National Hockey League sensation Sidney Crosby; Brazilian soccer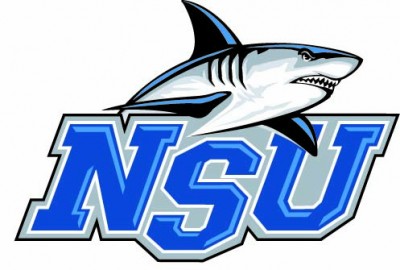 Phenom Neymar – these are just a few of the professional athletes who have suffered serious concussions as a result of playing their sports.
But it's not just the pros – concussions are prevalent in youth sports, too, with many parents now thinking twice before allowing their son or daughter to play sports. That's because research is showing it's not just the "big hit" that can result in damage.
"We're seeing research studies now documenting progressive brain injury in athletes who haven't had their 'bell rung' per se, but have suffered repeated blows to their head over time," said Stephen Russo, Ph.D., an assistant professor at Nova Southeastern University (NSU).   "Not only do we see this problem in sports like boxing and football, but you also see it in other sports, like rugby, wrestling or soccer, where using your head is an integral part of the game."
As a way to address this issue, Dr. Russo is partnering with Dr. Spencer Baron, a physician formerly with the Miami Dolphins and co-owner of Neurosport Elite to host a free seminar Concussion: Scary Made Simple.
The seminar is scheduled for 7:30 – 9 p.m. Tuesday, June 7 at The Chamber, 10650 W. State Road 84, #111, Davie.
The event, which is free to the South Florida community, will focus on prevention, education and awareness, nutrition and supplements, parent's role after a head injury and neck strengthening protocols, all of which are important facets when dealing with and attempting to prevent a concussion.
"Concussions are at the forefront of not only the media but the minds of the parents, coaching staffs and athletes," said Dr. Baron who is a diplomat of the American Chiropractic Board of Sports Physicians, of which there are only 350 in the world. "We wanted to change the narrative from how to treat a concussion to how to prevent them."
Along with his role as an assistant professor in NSU's College of Psychology, Dr. Russo works as the Director of Sport Psychology for the NSU Athletic Department and the Sport Medicine Clinic within NSU's College of Osteopathic Medicine. In this capacity he serves as a member of a multi-disciplinary sports medicine team, comprised of professionals from the areas of osteopathic medicine, physical therapy, athletic training, sports nutrition, and strength and conditioning.
Be sure to sign up for NSU's RSS feed so you don't miss any of our news releases, guest editorials and other announcements. Please sign up HERE.
###
About Nova Southeastern University (NSU): Located in beautiful Fort Lauderdale, Florida, Nova Southeastern University (NSU) is a dynamic research institution dedicated to providing high-quality educational programs at the undergraduate, graduate, and first-professional degree levels. A private, not-for-profit institution with more than 26,000 students, NSU has campuses in Fort Lauderdale, Fort Myers, Jacksonville, Miami, Miramar, Orlando, Palm Beach, and Tampa, Florida, as well as San Juan, Puerto Rico, while maintaining a presence online globally. For more than 50 years, NSU has been awarding degrees in a wide range of fields, while fostering groundbreaking research and an impactful commitment to community. Classified as a research university with "high research activity" by the Carnegie Foundation for the Advancement of Teaching, NSU is 1 of only 50 universities nationwide to also be awarded Carnegie's Community Engagement Classification, and is also the largest private, not-for-profit institution in the United States that meets the U.S. Department of Education's criteria as a Hispanic-serving Institution. Please visit www.nova.edu for more information about NSU and realizingpotential.nova.edu for more information on the largest fundraising campaign in NSU history.
June 3, 2016
Joe Donzelli | Office of Public Affairs
954-262-2159 (office) | 954-661-4571 (cell)
jdonzelli@nova.edu | www.nova.edu
Susan Solomon
Neurosport Elite | Media Relations
954-540-6608
susansolomon@bellsouth.net
---
---