NSU Newsroom
SharkBytes
Horizons
This version of NSU News has been archived as of February 28, 2019. To search through archived articles, visit nova.edu/search. To access the new version of NSU News, visit news.nova.edu.
This version of SharkBytes has been archived as of February 28, 2019. To search through archived articles, visit nova.edu/search. To access the new version of SharkBytes, visit sharkbytes.nova.edu.
NSU Joins with Norwegian Cruise Line Holdings Ltd. to Help Restore Coral Reefs
FOR IMMEDIATE RELEASE
FORT LAUDERDALE/DAVIE, Fla. – It's a partnership made in the ocean.
For more than five decades, scientists at Nova Southeastern University's (NSU) Halmos College of Natural Sciences and Oceanography have dedicated themselves to researching and better understanding coral reefs around the world. Similarly, Norwegian Cruise

Line Holdings, a leading global cruise company which operates the Norwegian Cruise Line, Oceania Cruises and Regent Seven Seas Cruises brands, is committed to protecting and conserving the world's oceans. It was only a matter of time until these two organizations joined forces.
The result: a program where NSU research scientists will create coral reef nurseries and help with restoration efforts in the Bahamas at Great Stirrup Cay, Norwegian's private island.
"This is a great opportunity on many levels," said Richard Dodge, Ph.D., the dean of NSU's Halmos College and a leader in coral reef research. "This broadens the area in which our scientists can conduct their research, and it benefits Norwegian Cruise Line Holdings as we will be able to help restore the ecological richness of coral reefs around Great Stirrup Cay."
Dodge said that coral reefs are the most diverse and productive ecosystems on Earth – a good analogy is that they are the rainforests of the sea. Healthy corals build the intricate and beautiful reef structures we've all seen and that support a wide diversity of life and provide huge economic services. Unfortunately, coral reefs worldwide are under siege and are struggling.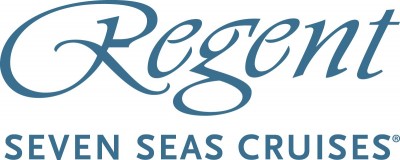 "The success of our business is closely intertwined with the health of our oceans, by partnering with Nova Southern University to restore Great Stirrup Cay's coral reefs, we are taking a step forward to protect and ensure the long-term health of our oceans so that our guests can enjoy the natural beauty of Great Stirrup Cay for many years to come," said James Mitchell, Vice President, Marine Health, Safety, Environment & Medical of Norwegian Cruise Line Holdings Ltd. "NSU's track-record in the area of coral research and restoration is second to none, and we look forward to working together for many years to come."
A few years ago, Norwegian Cruise Line united with scientist, marine wildlife artist and champion of ocean conservation Dr. Guy Harvey to bring additional awareness to the need to protect our marine environments. The result is an annual "Conservation Cruise" where Dr. Harvey leads presentations with passengers on issues impacting the marine environment as well as showcasing his artistic talents.

The most visual manifestation of Dr. Harvey's involvement can be seen on the hull of the cruise line's ship, Norwegian Escape. The vessel is one of Dr. Harvey's largest canvases – more than 1,000 feet of her hull, which showcases custom-designed artwork featuring marine life. While this most visible display can be seen on the water, Norwegian is bringing its commitment to marine conservation underwater, literally, by partnering with NSU to help coral reefs.
Coral reefs are vital for the overall health of the marine environment. They are also vital cogs in the economic engines of the Bahamas and many other areas. Unfortunately, reefs worldwide (including in the Bahamas) have been severely degraded over the past decades, resulting in algae-dominated habitats with relatively low diversity in marine life, aesthetic value, and economic impact.

This project will allow NSU research scientists to focus on:
Reef Assessments – a detailed assessment of the reefs around Great Stirrup Cay will help determine their current status as well as identify sites for restoration activities and potential coral colonies to serve as donors for new coral nurseries.
Coral Nurseries / Restoration – three sites of coral "tree nurseries" have been established around Great Stirrup Cay. These nurseries use a PVC frame suspended in the water column and small coral fragments are suspended from the frame using monofilament fishing line. Based on other NSU coral nurseries, it is anticipated that after 18 months, corals from these nurseries will grow sufficiently to outplant on the existing reefs. Along with improving the condition of the coral populations on Great Stirrup Cay's reefs, the project will advance science of coral reef restoration.
For more information on NSU's research involving coral reefs, please visit us ONLINE (https://cnso.nova.edu/ncri/index.html)
Be sure to sign up for NSU's RSS feed so you don't miss any of our news releases, guest editorials and other announcements. Please sign up HERE.
###
About Nova Southeastern University (NSU): Located in beautiful Fort Lauderdale, Florida, NSU is ranked among U.S. News & World Report's Top 200 National Research Universities and is a dynamic, private research university providing high-quality educational and research programs at the undergraduate, graduate, and first-professional degree levels. Established in 1964, NSU now includes 16 colleges, the 215,000-square-foot Center for Collaborative Research, a private JK-12 grade school, the Mailman Segal Center for Human Development with specialists in Autism, the world-class NSU Art Museum Fort Lauderdale, and the Alvin Sherman Library, Research and Information Technology Center, which is Florida's largest public library. NSU has campuses in Fort Lauderdale, Fort Myers, Jacksonville, Miami, Miramar, Orlando, Palm Beach, and Tampa, Florida, as well as San Juan, Puerto Rico, while maintaining a presence online globally. Classified as a research university with "high research activity" by the Carnegie Foundation for the Advancement of Teaching, NSU is one of only 50 universities nationwide to also be awarded Carnegie's Community Engagement Classification, and is also the largest private institution in the United States that meets the U.S. Department of Education's criteria as a Hispanic-serving Institution. For more information, please visit www.nova.edu.
About NSU's Halmos College of Natural Sciences and Oceanography: The college provides high-quality undergraduate (bachelor's degree) and graduate (master's and doctoral degrees and certificates) education programs in a broad range of disciplines, including marine sciences, mathematics, biophysics, and chemistry. Researchers carry out innovative basic and applied research programs in coral reef biology, ecology, and geology; fish biology, ecology, and conservation; shark and billfish ecology; fisheries science; deep-sea organismal biology and ecology; invertebrate and vertebrate genomics, genetics, molecular ecology, and evolution; microbiology; biodiversity; observation and modeling of large-scale ocean circulation, coastal dynamics, and ocean atmosphere coupling; benthic habitat mapping; biodiversity; histology; and calcification. The college's newest building is the state-of-the-art Guy Harvey Oceanographic Center, an 86,000-square-foot structure filled with laboratories; offices; seminar rooms; an auditorium; and indoor and outdoor running sea water facilities. Please visit cnso.nova.edu for more information.
About Norwegian Cruise Line Holdings Ltd.: Norwegian Cruise Line Holdings Ltd. (NYSE:NCLH) is a leading global cruise company which operates the Norwegian Cruise Line, Oceania Cruises and Regent Seven Seas Cruises brands. With a combined fleet of 26 ships with approximately 54,400 berths, these brands offer itineraries to more than 450 destinations worldwide. The Company will introduce eight additional ships through 2027.
October 15, 2018
Media Contacts
Joe Donzelli | Office of Media Relations
Nova Southeastern University
954-262-2159 (office) | 954-661-4571 (cell)
jdonzelli@nova.edu | www.nova.edu | @NSU_Joe
Andrea DeMarco | NCL Holdings, Ltd.
305-468-2339 | NCLHMedia@nclcorp.com
---
---