NSU Newsroom
SharkBytes
Horizons
This version of NSU News has been archived as of February 28, 2019. To search through archived articles, visit nova.edu/search. To access the new version of NSU News, visit news.nova.edu.
This version of SharkBytes has been archived as of February 28, 2019. To search through archived articles, visit nova.edu/search. To access the new version of SharkBytes, visit sharkbytes.nova.edu.
NSU IS NOW ON GOOGLE MAPS' STREET VIEW
People Can Now Visit NSU's Main Campus From Anywhere in the World
FOR IMMEDIATE RELEASE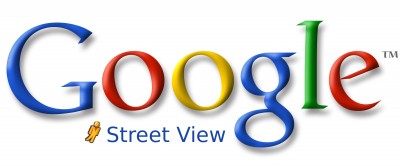 FORT LAUDERDALE–DAVIE, Fla. – Earlier this year there were some strange things happening on Nova Southeastern University's (NSU) main campus. Students, faculty and staff reported seeing people wielding odd-looking contraptions and riding around in strange and interesting vehicles.
But no cause for alarm – it was a team from Google who were mapping NSU's main campus to be part of their Street View program. That's right, a Google Trekker spent a couple of days on NSU's campus recording nearly every square foot for Street View, so you can now take a virtual tour around NSU's main campus and if you're on campus and get turned around, you can pull out your smartphone and have this new navigational tool at your disposal.
"This is something we're very excited about for many reasons," said Brandon Hensler, interim executive director of university relations. "Prospective students can now see our campus no matter where in the country – or world – they currently are and our alumni can revisit their college campus and remember the good times they had at NSU."
Most people know that Google's Street View allows them to see various communities at street level – but over the past few years, they have worked with various organizations to expand the Street View offerings. NSU is joining an elite group of colleges and universities now on Street View, including: Stanford University; Carnegie Mellon University; Clemson University; Auburn University; Duke University; Johns Hopkins University; Georgetown University; and the University of Michigan. You can find NSU and the other new universities on Street View HERE.
Google worked with NSU's University Relations Department to obtain access to the campus for the project. And, of course, to have a bit of fun, there are a few "Easter Eggs" hidden throughout the imagery recorded for the project (Easter Eggs are one-off visuals that are part of the project, such as a group of students giving the NSU "fins up" sign.)
###
About Nova Southeastern University (NSU):Located in beautiful Fort Lauderdale, Florida, Nova Southeastern University (NSU) is a dynamic research institution dedicated to providing high-quality educational programs at the undergraduate, graduate, and first-professional degree levels. A private, not-for-profit institution with more than 24,000 students, NSU has campuses in Fort Lauderdale, Fort Myers, Jacksonville, Miami, Miramar, Orlando, Palm Beach, and Tampa, Florida, as well as San Juan, Puerto Rico, while maintaining a presence online globally. For more than 50 years, NSU has been awarding degrees in a wide range of fields, while fostering groundbreaking research and an impactful commitment to community. Classified as a research university with "high research activity" by the Carnegie Foundation for the Advancement of Teaching, NSU is 1 of only 37 universities nationwide to also be awarded Carnegie's Community Engagement Classification, and is also the largest private, not-for-profit institution in the United States that meets the U.S. Department of Education's criteria as a Hispanic-serving Institution. Please visit www.nova.edu for more information.
September 22, 2015
Joe Donzelli | Office of Public Affairs
954-262-2159 (office)|954-661-4571 (cell)
jdonzelli@nova.edu | www.nova.edu
---
---