NSU Newsroom
SharkBytes
Horizons
This version of NSU News has been archived as of February 28, 2019. To search through archived articles, visit nova.edu/search. To access the new version of NSU News, visit news.nova.edu.
This version of SharkBytes has been archived as of February 28, 2019. To search through archived articles, visit nova.edu/search. To access the new version of SharkBytes, visit sharkbytes.nova.edu.
NSU Earns Perfect Financial Responsibility Score from U.S. Department of Education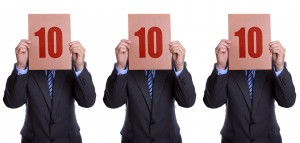 FORT LAUDERDALE, Fla. – Nova Southeastern University (NSU) earned a perfect financial responsibility composite score by the U.S. Department of Education (DOE), confirming that NSU is "considered financially responsible." The recently released annual report is based on the 2011 fiscal year and evaluates all non-profit and for-profit institutions to ensure they are maintaining the financial standards necessary to participate in Title IV federal student aid programs.
"We are pleased to once again be recognized for the financial health of our institution," said George L. Hanbury II, Ph.D., president and CEO of Nova Southeastern University. "The Department of Education's report is a reflection of the university's hard work in maintaining a responsible fiscal environment that supports the university's continued growth. We can take great pride in the fact that even during difficult economic times NSU has demonstrated its ability to work efficiently to provide a stable academic environment for its students, faculty and staff."
One of several standards used by the DOE to measure the financial responsibility of a university or college is a composite score based on three ratios derived from the institution's audited financial statements – a primary reserve ratio, an equity ratio and a net income ratio. The composite score, ranging from negative 1.0 to positive 3.0, measures the fundamental elements of the financial health of each institution. NSU scored a perfect 3.0.
According to the DOE's report, approximately 35 percent of the institutions nationally received perfect scores. Within the state of Florida, 25 percent of the 172 colleges and universities reviewed earned a perfect score.
Find the Financial Responsibility Composite Scores at http://studentaid.ed.gov/about/data-center/school/composite-scores.
About Nova Southeastern University:  Situated on 300 beautiful acres in Ft. Lauderdale, Florida, Nova Southeastern University (NSU) is a dynamic fully accredited research institution dedicated to providing high-quality educational programs at all levels.  NSU is a not-for-profit independent institution with 27,000 students. NSU awards associate's, bachelor's, master's, specialist, doctoral and first-professional degrees in a wide range of fields. NSU is classified as a research university with "high research activity" by the Carnegie Foundation for the Advancement of Teaching, and it is one of only 37 universities nationwide to also be awarded Carnegie's Community Engagement Classification. For more information visit: www.nova.edu.
###
For additional information contact:
Julie Spechler
NSU Office of Public Affairs
954-262-5348 (Office)
954-591-3361 (cell)
julies@nova.edu
---
---