NSU Newsroom
SharkBytes
Horizons
This version of NSU News has been archived as of February 28, 2019. To search through archived articles, visit nova.edu/search. To access the new version of NSU News, visit news.nova.edu.
This version of SharkBytes has been archived as of February 28, 2019. To search through archived articles, visit nova.edu/search. To access the new version of SharkBytes, visit sharkbytes.nova.edu.
Nova Southeastern University To Welcome Local High School Students for Cybersecurity Month Event
FOR IMMEDIATE RELEASE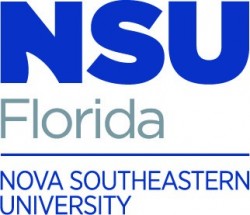 FORT LAUDERDALE/DAVIE, Fla. – There's no way to escape it – we're all interconnected via our electronic devices. And while our mobile phones, smart watches and tablets are allowing us to communicate in ways never before imagined, criminals are also drawn to these platforms as it makes their illegal activity easier.
As a way to draw attention to the issue of cybersecurity, the Department of Homeland Security designated October as National Cybersecurity Awareness Month. Nova Southeastern University (NSU) is home to one of the most robust higher education cybersecurity programs in the nation and as such, its College of Engineering and Computing, an NSA/DHS designated National Center of Academic Excellence (CAE) in Cyber Defense Education since 2005, is hosting an event for today's students so they can be tomorrow's cybersecurity leaders.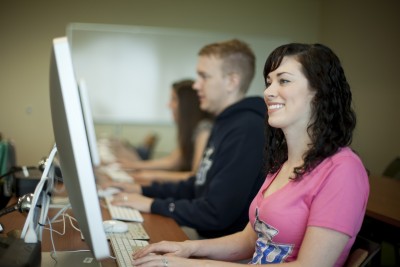 NSU is working with Broward County and Miami-Dade County public schools as well as NSU University School to welcome more than 150 high school students for Cybersecurity Day @ NSU. The event is scheduled from 8:30 a.m. – 1 p.m. Tues., Oct. 16 in the Carl DeSantis Bldg., 3301 College Ave. on NSU's Fort Lauderdale/Davie Campus.
"We all play an important part in making the Internet safer for everyone," said Yair Levy, Ph.D., a professor in NSU's College of Engineering and Computing. "Taking a few moments now to increase your security online is well worth the alternative, which is the hours upon hours it takes to 'clean up' the mess cyber criminals can make."
The event features the following presentations:
FBI and Cyber Crime Prevention, presentation by Special Agent Umbel from the FBI Miami Office;
S. Department of Homeland Security and Cybersecurity, presentation by Supervisory Special Agent Alvaro Flores, DHS Miami Cyber Investigations Group;
Cyber Vulnerability and How Companies Test Them, presentation by Rema Deo, Managing Director and CEO, 24by7Security;
Security in Data Centers and Cloud Hosting, presentation by Gadi Hus, COO – Volico Data Centers.
Given the proliferation of cybersecurity issues we see on a daily basis (i.e. the recent compromise of approximately 50 million Facebook accounts) this is an important issue and demands that we train today's students to be tomorrows' cybersecurity leaders.
This is an excellent photo and story opportunity – high school students interacting with and learning from NSU professors as well as experts from the FBI, DHS and local industry.
Media interested in covering this event should contact Joe Donzelli in NSU's Media Relations department via phone (954-262-2159) or email (jdonzelli@nova.edu)
Be sure to sign up for NSU's RSS feed so you don't miss any of our news releases, guest editorials and other announcements. Please sign up HERE.
###
About Nova Southeastern University (NSU): Located in beautiful Fort Lauderdale, Florida, NSU is ranked among U.S. News & World Report's Top 200 National Research Universities and is a dynamic, private research university providing high-quality educational and research programs at the undergraduate, graduate, and first-professional degree levels. Established in 1964, NSU now includes 16 colleges, the 215,000-square-foot Center for Collaborative Research, a private JK-12 grade school, the Mailman Segal Center for Human Development with specialists in Autism, the world-class NSU Art Museum Fort Lauderdale, and the Alvin Sherman Library, Research and Information Technology Center, which is Florida's largest public library. NSU has campuses in Fort Lauderdale, Fort Myers, Jacksonville, Miami, Miramar, Orlando, Palm Beach, and Tampa, Florida, as well as San Juan, Puerto Rico, while maintaining a presence online globally. Classified as a research university with "high research activity" by the Carnegie Foundation for the Advancement of Teaching, NSU is one of only 50 universities nationwide to also be awarded Carnegie's Community Engagement Classification, and is also the largest private institution in the United States that meets the U.S. Department of Education's criteria as a Hispanic-serving Institution. For more information, please visit www.nova.edu.
About NSU's College of Engineering and Computing (CEC): Providing educational programs of distinction, CEC prepares students for leadership roles in the computer and information sciences field. With internationally recognized faculty, innovative curricula and flexible online and campus-based formats for its three Bachelor of Science, five Master of Science,  and three Ph.D. Programs, CEC's graduates are sought after around the world. Since 2005, NSU has been designated a National Center of Academic Excellence in Information Assurance – Cyber Defense education by the National Security Agency (NSA) and the Department of Homeland Security (DHS). For more information, please visit http://cec.nova.edu
October 5, 2018
MEDIA CONTACT
Joe Donzelli | Office of Media Relations
Nova Southeastern University
954-262-2159 (office) | 954-661-4571 (cell)
jdonzelli@nova.edu | www.nova.edu | @NSU_Joe
---
---