NSU Newsroom
SharkBytes
Horizons
This version of NSU News has been archived as of February 28, 2019. To search through archived articles, visit nova.edu/search. To access the new version of NSU News, visit news.nova.edu.
This version of SharkBytes has been archived as of February 28, 2019. To search through archived articles, visit nova.edu/search. To access the new version of SharkBytes, visit sharkbytes.nova.edu.
Nova Southeastern University to Offer Master of Science in Nutrition
Currently Accepting Applicants for Fall Semester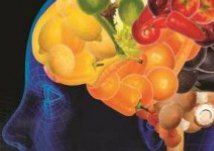 FORT LAUDERDALE-DAVIE, Fla. –Nova Southeastern University's (NSU) College of Osteopathic Medicine has launched a Master of Science in Nutrition degree program, adding to the university's vast array of health care degree options. The program is the first in Florida to offer this degree in a primarily online course format.
The new program offers two tracks, one focused on sports nutrition and the other on community nutrition. The degree will prepare students for a variety of in-demand career options, including health/lifestyle coach, health center nutritionist, corporate/employee wellness consultant, private health consultant, college instructor and research nutritionist. The degree could also provide a necessary background for graduates to pursue clinical training to become a registered dietitian with additional coursework and required clinical hours.
"Nutritionists and dietitians enjoy a job growth rate that is faster than other health care disciplines, and the outlook for the coming years is very promising, said Cecilia Rokusek, Ed.D., M.Sc., RDN, assistant dean of research and innovation and nutrition degree director, NSU's College of Osteopathic Medicine.
Dietitians and nutritionists held 67,400 jobs in 2012, according to the U.S. Bureau of Labor Statistics. Employment is expected to increase by 21 percent to 81,600 between 2012 and 2022. This is likely due to a result of a heightened emphasis on wellness, prevention of disease through better food choices and dietary habits, and greater integration of nutrition in primary care. The need for nutrition professionals has also risen as a result of required wellness checks and emphasis on health promotion and disease prevention under the Patient Protection and Affordability Care Act.
The Bureau's website also states, "Dietitians and nutritionists who have earned advanced degrees or certification in a specialty area may enjoy better job prospects."
"Even beyond traditional settings of schools and hospitals, nutritionists are finding meaningful work in corporations, athletic departments and food production centers, said Rokusek. "An aging population and increasing attention to diet for all age groups is creating high demand, and managing disease and chronic illness continue to be challenges that need attentive professionals."
In addition to those looking to pursue a career as a nutritionist, this new degree is an ideal complement for other professionals, including physicians, dentists, pharmacists and optometrists, to complete to enhance their practices.
NSU's M.S. in Nutrition degree program requires 42 credits for completion, including a research project. Full-time students (nine credits per semester) will be able to complete the program in two years. The program also accepts part-time students. For more information on NSU's M.S. in Nutrition, please call 954-262-1850.
NSU's College of Osteopathic Medicine also has master's degree programs in public health, biomedical informatics, disaster and emergency preparedness and medical education, in addition to offering a Doctor of Osteopathic Medicine (D.O.) degree and a variety of certificate and graduate medical education programs. For more information on all programs offered by NSU's College of Osteopathic Medicine, please visit medicine.nova.edu.
# # #
About NSU's College of Osteopathic Medicine:  The mission of the College of Osteopathic Medicine is to provide learner-centered education, both nationally and internationally, for osteopathic medical students, postgraduate trainees, and other professionals. Through its inter-professional programs, the college prepares competent and compassionate lifelong learners; supports research, scholarly activity, and community service; and advocates for the health and welfare of diverse populations, including the medically underserved. For more information, visit http://medicine.nova.edu/.
About Nova Southeastern University (NSU): Located in beautiful Fort Lauderdale, Florida, NSU is a dynamic research institution dedicated to providing high-quality educational programs at the undergraduate, graduate and first-professional degrees levels. An independent, not-for-profit institution with approximately 25,000 students, NSU has campuses in Fort Lauderdale, Fort Myers, Jacksonville, Miami, Miramar, Orlando, Palm Beach and Tampa, Florida as well as San Juan, Puerto Rico and online globally. For more than 50 years, NSU has been awarding degrees in a wide range of fields, while fostering groundbreaking research and an impactful commitment to community. Classified as a research university with "high research activity" by the Carnegie Foundation for the Advancement of Teaching, NSU is one of only 37 universities nationwide to also be awarded Carnegie's Community Engagement Classification. For more information, please visitwww.nova.edu.
Media Contact:
Jeremy Katzman, M.B.A., APR | Office of Public Affairs
954-262-5408 (office)
954-661-7000 (cell)
j.katzman@nova.edu
---
---