NSU Newsroom
SharkBytes
Horizons
This version of NSU News has been archived as of February 28, 2019. To search through archived articles, visit nova.edu/search. To access the new version of NSU News, visit news.nova.edu.
This version of SharkBytes has been archived as of February 28, 2019. To search through archived articles, visit nova.edu/search. To access the new version of SharkBytes, visit sharkbytes.nova.edu.
Nova Southeastern University to Honor Rita and Rick Case at its Annual Celebration of Excellence
FOR IMMEDIATE RELEASE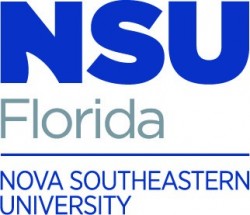 FORT LAUDERDALE/DAVIE, Fla. – Nova Southeastern University (NSU) will proudly bestow the 2019 President's Award for Excellence in Community Service Award upon automotive magnates and philanthropists Rita and Rick Case at its 21st Annual Celebration of Excellence (COE) gala to be held February 2.
They join an impressive list of honorees that includes The Miniaci Family, Winifred and Joseph C. Amaturo, Mike Jackson, David Horvitz & Francie Bishop Good, Lorraine Thomas and Guy Harvey, just to name a few.
"If you're looking for a great example of what it means to give back to the community, look no further than our backyard," said Dr. George Hanbury, President of NSU. "The impact from Rita and Rick Case can be felt here at NSU, the Boys & Girls Clubs of Broward County, American Heart Association, Cleveland Clinic, Joe DiMaggio Children's Hospital, Habitat for Humanity and many other organizations throughout South Florida."
The event, which is invitation only, takes place at 6 p.m.  Saturday, February 2, on NSU's Fort Lauderdale/Davie Campus, 3301 College Ave. in the Don Taft University Center's Rick Case Arena. The reception begins at 6 p.m., with the dinner program immediately following.
Each year at NSU's Celebration of Excellence, Dr. Hanbury commends an individual, group or family whose good works are making the world a better place to live.  The award supports NSU's "community" core value and encourages the ongoing pursuit of community service.
Rita and Rick Case created the Rita and Rick Case Endowed Scholarship, which provides undergraduate students and former members of the Boys & Girls Clubs with an opportunity to attend college. So far this academic year, NSU has three scholarship recipients, all alumni of the Boys & Girls Clubs of Broward County.
"While most people may think that Rita and my greatest joy is selling cars that is not the case," said Rick Case.  "Our greatest joy is giving people opportunities — especially children — and we have donated and raised millions of dollars to make that happen."
In January 2017, NSU officially named its recreational arena for Rick Case to honor the family's ongoing generosity and community leadership.  The Rick Case Arena is located within NSU's Don Taft University Center, a multipurpose facility focused on student programs and service, located on NSU's Fort Lauderdale/Davie campus.
The Case family continues to raise awareness for the university by promoting the arena and encouraging regional groups and organizations to host meetings and events at the facility.
Mr. Case has served on NSU's Board of Trustees since 2002.  He has served on the Building and Grounds Committee that has directed the use of more than $100 million representing more than 1 million square feet of structure development and grounds improvement for the university.
With support from Rita and Rick Case, a community of 77 affordable homes (called "A Rick Case Habitat Community") broke ground in 2018.  The new community will provide home ownership to low-income families in Pompano Beach.  It is the largest project to-date for Habitat for Humanity of Broward County.
Since 1982, more than 100,000 donated bikes have reached children during the holidays in South Florida, Cleveland, and Atlanta, through the "Rick Case Bikes for Kids" program.
Last year, the Cases celebrated the 55th anniversary of the Rick Case Automotive Group dealerships, which includes 16 dealerships in South Florida, Cleveland, and Atlanta – its Honda, Hyundai, Kia, and Volkswagen dealerships in Broward County are the world's largest.
"It is only fitting that a university started by South Florida entrepreneurs continues to dominate thanks to the time, talent, and treasure of such a successful couple," said President Hanbury.
NSU's Celebration of Excellence also recognizes donors whose cumulative giving to the university reaches $1 million or more.  Each of these benefactors is welcomed into the NSU Fellows Society "Shark Circle" and receives a limited edition maquette replica of the mako shark statue located in front of the Don Taft University Center.  This year, the donors NSU welcomes into the Shark Circle are:
Michael Dezer
William J. and Susan M. Gallo
Jerry W. DuBois
Gallo Herbert Architects
The Estate of Conni Gordon
Mary Jane Harlow Charitable Trust/Mary Short
Tropic Star Lodge
Adolfo and Marisela Cotilla
Sponsors of the gala include: ACAI; GHA Gallo Herbert Architects; JWR Construction; GRYCON; Zimmerman Advertising; JM Family Enterprises, Inc.; AutoNation; Hill York; JD Backhoe; Miller Construction Company; and Moss Construction.
Be sure to sign up for NSU's RSS feed so you don't miss any of our news releases, guest editorials and other announcements. Please sign up HERE.
###
About Nova Southeastern University (NSU): Located in beautiful Fort Lauderdale, Florida, NSU is ranked among U.S. News & World Report's Top 200 National Research Universities and is a dynamic, private research university providing high-quality educational and research programs at the undergraduate, graduate, and first-professional degree levels. Established in 1964, NSU now includes 16 colleges, the 215,000-square-foot Center for Collaborative Research, a private JK-12 grade school, the Mailman Segal Center for Human Development with specialists in Autism, the world-class NSU Art Museum Fort Lauderdale, and the Alvin Sherman Library, Research and Information Technology Center, which is Florida's largest public library. NSU has campuses in Fort Lauderdale, Fort Myers, Jacksonville, Miami, Miramar, Orlando, Palm Beach, and Tampa, Florida, as well as San Juan, Puerto Rico, while maintaining a presence online globally. Classified as a research university with "high research activity" by the Carnegie Foundation for the Advancement of Teaching, NSU is one of only 50 universities nationwide to also be awarded Carnegie's Community Engagement Classification, and is also the largest private institution in the United States that meets the U.S. Department of Education's criteria as a Hispanic-serving Institution. For more information, please visit www.nova.edu.
December 19, 2018
MEDIA CONTACT
Julie Spechler | Office of Media Relations
Nova Southeastern University
954-262-5348 (office) | 954-591-3361 (cell)
julies@nova.edu | www.nova.edu | @NSUnews
---
---