NSU Newsroom
SharkBytes
Horizons
This version of NSU News has been archived as of February 28, 2019. To search through archived articles, visit nova.edu/search. To access the new version of NSU News, visit news.nova.edu.
This version of SharkBytes has been archived as of February 28, 2019. To search through archived articles, visit nova.edu/search. To access the new version of SharkBytes, visit sharkbytes.nova.edu.
NSU Researchers Continue Participation in Tortuga Music Festival/Rock the Ocean Foundation's Conservation Village
Several Halmos College Research Areas to be Featured
FOR IMMEDIATE RELEASE
FORT LAUDERDALE-DAVIE, Fla. – If you are going to hold a music concert to bring awareness to the issue of marine conservation, where better to do it than world-famous Fort Lauderdale Beach?
The annual Tortuga Music Festival – which has expanded to three days for 2016 – brings together surf, sand, sun and music – as well as the opportunity to heighten awareness for the need for ocean protection and conservation.
And as in years past, Nova Southeastern University (NSU) will be participating in the Rock the Ocean Foundation's Conservation Village. This is an area of exhibits that provides a wealth of information, educational experiences and interactive lessons to festival attendees, all of which bring focus and attention to marine conservation.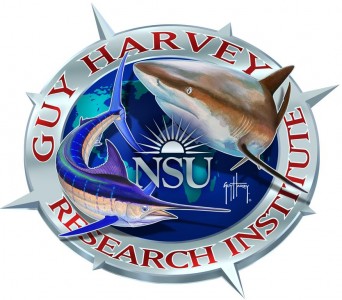 "This event is something we look forward to each year as it gives us a great opportunity to share important information about our oceans with a huge group of people," said Richard Dodge, Ph.D. dean of NSU's Halmos College of Natural Sciences and Oceanography. "What's great is that the event draws people from all over the world, so we have the ability to reach a very large and diverse audience. The health of the oceans affects us all, so this festival is a great way to spread the news."
NSU is very excited to be part of this event, which is scheduled for Fri., April 15 – Sun., April 17, as it provides a venue for researchers to share what they've learned working in our oceans both locally and globally. One of the groups participating is NSU's Guy Harvey Research Institute (GHRI), which will be on hand to share information and their love of one of the ocean's most famous residents – sharks.
For many years, Guy Harvey, Ph.D. has been working with researchers at NSU's Halmos College of Natural Sciences and Oceanography to study and better understand these apex predators. Their efforts in tagging and tracking various sharks – from makos to tiger to oceanic white-tips – have gathered a plethora of data that is used for improved management and conservation efforts. Those interested can check out NSU's GHRI shark tagging program online and follow various sharks and billfish via dynamic tracking software.
Joining NSU's GHRI will be the NSU Coral Nursery Initiative, a hallmark research project of NSU's Halmos College. Located about a mile off the coast of Fort Lauderdale, the coral nursery is fostering recovery and increased abundance of the threatened staghorn coral species (Acropora cervicornis), which is listed as threatened under the U.S. Endangered Species Act.
The nursery project offers hope for species recovery and for coral reef restoration. Coral reefs aren't just beautiful, they serve a vital function as protection from coastal erosion and are a tourist destination, providing an economic impact on local economies.
NSU's Fisheries Lab researchers will also provide information on the issue of bycatch and the impact it has on various fish populations. The display will feature data from NSU's labs and includes electronic tagging, diets and efforts to minimize bycatch in fisheries for swordfish and tuna. Video displays will show footage of NSU's field research and there will be billfish and swordfish bills and electronic tags used in the tagging projects will be available for visitors to handle. 

And no Conservation Village would be complete without the Broward County Sea Turtle Conservation Program. For more than 25 years, NSU has been working closely with Broward County, which funds and administers the program. Given that nearly 70 percent of the nation's sea turtle nesting occurs in Florida, it's vital that South Florida residents and visitors know what they can do to help these magnificent creatures survive and thrive for many generations to come.
###
 About Nova Southeastern University (NSU): Located in beautiful Fort Lauderdale, Florida, Nova Southeastern University (NSU) is a dynamic research institution dedicated to providing high-quality educational programs at the undergraduate, graduate, and first-professional degree levels. A private, not-for-profit institution with more than 26,000 students, NSU has campuses in Fort Lauderdale, Fort Myers, Jacksonville, Miami, Miramar, Orlando, Palm Beach, and Tampa, Florida, as well as San Juan, Puerto Rico, while maintaining a presence online globally. For more than 50 years, NSU has been awarding degrees in a wide range of fields, while fostering groundbreaking research and an impactful commitment to community. Classified as a research university with "high research activity" by the Carnegie Foundation for the Advancement of Teaching, NSU is 1 of only 37 universities nationwide to also be awarded Carnegie's Community Engagement Classification, and is also the largest private, not-for-profit institution in the United States that meets the U.S. Department of Education's criteria as a Hispanic-serving Institution. Please visit www.nova.edu for more information about NSU and realizingpotential.nova.edu for more information on the largest fundraising campaign in NSU history.
About NSU's Halmos College of Natural Sciences and Oceanography: The college provides high-quality undergraduate (bachelor's degree) and graduate (master's and doctoral degrees and certificates) education programs in a broad range of disciplines, including marine sciences, mathematics, biophysics, and chemistry. Researchers carry out innovative basic and applied research programs in coral reef biology, ecology, and geology; fish biology, ecology, and conservation; shark and billfish ecology; fisheries science; deep-sea organismal biology and ecology; invertebrate and vertebrate genomics, genetics, molecular ecology, and evolution; microbiology; biodiversity; observation and modeling of large-scale ocean circulation, coastal dynamics, and ocean atmosphere coupling; benthic habitat mapping; biodiversity; histology; and calcification. The college's newest building is the state-of-the-art Guy Harvey Oceanographic Center, an 86,000-square-foot structure filled with laboratories; offices; seminar rooms; an auditorium; and indoor and outdoor running sea water facilities. Please visit cnso.nova.edu for more information.
---
---