NSU Newsroom
SharkBytes
Horizons
This version of NSU News has been archived as of February 28, 2019. To search through archived articles, visit nova.edu/search. To access the new version of NSU News, visit news.nova.edu.
This version of SharkBytes has been archived as of February 28, 2019. To search through archived articles, visit nova.edu/search. To access the new version of SharkBytes, visit sharkbytes.nova.edu.
Nova Southeastern University to Welcome Psychologist Elizabeth Loftus as Next Distinguished Speaker
Ft. Lauderdale (Davie), Fla. – Just how reliable is the human memory? That's a question noted psychologist Elizabeth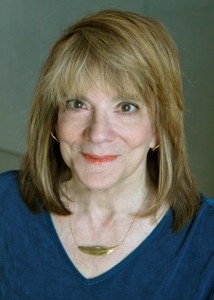 Loftus, Ph.D., has studied for the past 30 years. On Thursday, Feb. 9, the Farquhar College of Arts and Sciences will welcome Loftus as part of its Distinguished Speakers Series.
Hosted by the College's Division of Social and Behavioral Sciences, Loftus will present a talk titled "Memory Under the Influence". Loftus has contributed her expertise to hundreds of cases, including those of the Hillside Strangler; Abscam; Oliver North; the Menendez brothers; the Oklahoma City bombing; the trial of the officers accused in the Rodney King beating; accusations of molestation at McMartin Preschool; Bosnian War trials in the Hague; and litigation involving Michael Jackson, Martha Stewart, Scooter Libby, and the Duke University lacrosse players.
A distinguished professor at the University of California—Irvine, Loftus holds faculty positions in three departments (Psychology and Social Behavior; Criminology, Law, and Society; and Cognitive Sciences), and in the School of Law. She received her Ph.D. in Psychology from Stanford University. She has published 22 books (including the award-winning Eyewitness Testimony) and more than 500 scientific articles. In 2002, Loftus was 58th in a list of the 100 most-influential researchers in psychology in the 20th Century and the highest-ranked woman on the list.
Loftus will speak at 7:00 p.m., in the Miniaci Performing Arts Center, located on NSU's main campus in Davie – 3301 College Ave. The event is FREE and open to the public. Tickets are required for admission and are available by calling or visiting the College's Office of the Dean, located on the second floor of the Mailman-Hollywood Building.
A companion event hosted by the College, entitled "Where Is Memory in the Brain?" will feature presentations by faculty and students. The event will take place on Wednesday, Feb. 8, from 12:10 to 1:00 p.m., in the Parker Building, room 147A. The panel will include James Munoz, Ph.D., assistant professor, as well as Rachael Berger and Timothy Brugman, biology majors. This event is free as well, and all are welcome to attend.
For more information on either event, call (954) 262-8236 or visit:  http://www.fcas.nova.edu/arts/distinguished_speakers_series/elizabeth_loftus/ .
Media Contact:
Felecia Henderson, NSU Office of Public Affairs
954-262-5315 (office), 954-383-4695 (cell), fhenders@nova.edu
---
---