NSU Newsroom
SharkBytes
Horizons
This version of NSU News has been archived as of February 28, 2019. To search through archived articles, visit nova.edu/search. To access the new version of NSU News, visit news.nova.edu.
This version of SharkBytes has been archived as of February 28, 2019. To search through archived articles, visit nova.edu/search. To access the new version of SharkBytes, visit sharkbytes.nova.edu.
Nova Southeastern University Part of Tortuga Music Festival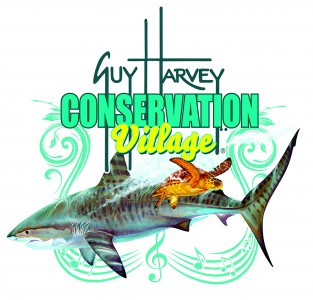 FORT LAUDERDALE-DAVIE, Fla.– March 28, 2014 –
Getting together to enjoy good music and good friends in an awesome location is never a bad thing. Throw in the opportunity to learn about environmental conservation and what you can do to help only makes it better.
That's what the Tortuga Music Festival is all about. That's why not only is it held on world-famous Fort Lauderdale Beach, it also includes the Guy Harvey Conservation Village. This village will feature many organizations that are dedicated to not only helping and protecting our environment and natural resources, but also to educating and sharing information with the community.
Some of those participating include NSU's Guy Harvey Research Institute (GHRI,) the university's Oceanographic Center and its National Coral Reef Institute (NCRI).
"This event is great because it allows us to share information with people in a fun location," said Richard Dodge, Ph.D. dean of NSU's Oceanographic Center "People come for the music and the setting, and we're able to provide them with some valuable information at the same time."
NSU is very excited to be part of this event, which is scheduled for Sat., April 12th and Sun., April 13th, as it provides a venue for researchers to share what they've learned working in our oceans both locally and globally.
The Guy Harvey Conservation Village provides an assortment of fun, interactive and educational activities for those attending the music festival. There are opportunities to "interact" with some live animals, such as "touch-tanks" with various marine life with other displays featuring some invasive species currently threatening our local waters, such as the lion fish (and with these critters, trust us, you really don't want to touch 'em.)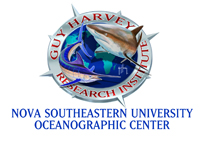 The idea is to bring learning to life – rather than just listening to someone talk about our seas, the Guy Harvey Conservation Village gives festival-goers the opportunity to experience and connect with them in a visual and tactile way as well.
For researchers at NSU's GHRI, it's all about understanding and protecting the world's marine fish populations, and in particular, sharks. This outstanding collaboration between NSU and Dr. Harvey, a renowned marine artist, scientist and explorer, provides scientific data needed in order to understand and help protect and manage fishes and their ecosystems. Their work tagging and tracking various sharks, such as oceanic whitetip, mako and tiger, as well as billfish (blue marlin) has yielded a slew of new data that otherwise would not have been collected.
"Tagging and monitoring these animals allows us to gather vital information and data that can be used for improved management and conservation measures," said Mahmood Shivji, Ph.D., director of NSU's GHRI and the Save our Seas Shark Center.
Those interested can check out NSU's GHRI tagging program online and follow various sharks and billfish via the dynamic tracking software.

Along with studying the world's fishes, researchers at NSU's NCRI are working to understand and monitor our coral reefs as well as restoring, repairing and mitigating injured reefs. Coral reefs aren't just beautiful, they serve a vital function as protection from coastal erosion and are a tourist destination, providing an economic impact on local economies.
NSU researchers will also provide information on the issue of bycatch and the impact is has on the billfish and tuna population. The display will feature data from NSU's labs and includes electronic tagging, diets, and efforts to minimize bycatch in fisheries for swordfish and tuna. Video displays will show footage of NSU's field research and there will be actual billfish and swordfish bills available for visitors to handle, electronic tags used in the tagging projects and smaller monitors showing tracks of the tagged animals following release.
Those who can't attend the 2014 Tortuga Music Festival can still make a contribution. They can donate $10 to the Guy Harvey Ocean Foundation and the Guy Harvey Conservation Village partners by texting "OCEAN" to 80100.
Oh, and a reminder, Tortuga Music Festival organizers have said there is absolutely no boat anchoring offshore of the festival site. That's because there are protected coral reefs just offshore and, given this event benefits ocean conservation and the Guy Harvey Conservation Village features NSU's Oceanographic Center and National Coral Reef Institute, it wouldn't be a good idea to have hundreds of boat anchors damage the reefs.
###
About Nova Southeastern University: Situated on 314 beautiful acres in Fort Lauderdale, Florida, Nova Southeastern University (NSU) is a dynamic, fully accredited research institution dedicated to providing high-quality educational programs at all levels.  NSU is a not-for-profit independent institution with an enrollment of 27,000 students. NSU awards associate's, bachelor's, master's, specialist, doctoral and first-professional degrees in a wide range of fields.  NSU is classified as a research university with "high research activity" by the Carnegie Foundation for the Advancement of Teaching, and it is one of only 37 universities nationwide to also be awarded Carnegie's Community Engagement Classification.  For more information, please visit www.nova.edu. Celebrating 50 years of academic excellence!
About NSU's Oceanographic Center: The Oceanographic Center provides high-quality graduate education programs (i.e. master's, doctoral, certificate) in a broad range of marine science disciplines. Center researchers carry out innovative, basic and applied marine and research programs in coral reel biology, ecology, and geology; fish biology, ecology, and conservation; shark and billfish ecology; fisheries science; deep sea organismal biology and ecology; invertebrate and vertebrate genomics, genetics, molecular ecology, and evolution; microbiology; biodiversity;  observation and modeling of large scale ocean circulation, coastal dynamics, and ocean atmosphere coupling;  benthic habitat mapping; biodiversity; histology; and calcification. For more information, please visit http://www.nova.edu/ocean
About NSU's Guy Harvey Research Institute: Established in 1999, the Guy Harvey Research Institute (GHRI) is a collaboration between the renowned marine artist, scientist and explorer, Dr. Guy Harvey, and Nova Southeastern University's Oceanographic Center. The mission of the GHRI is to provide the scientific information necessary to understand, conserve, and effectively manage the world's marine fishes and their ecosystems. The GHRI is one of only a handful of private organizations dedicated exclusively to the science-based conservation of marine fish populations and biodiversity. The research, education and outreach activities of the GHRI are supported by the Guy Harvey Ocean Foundation, AFTCO Inc., extramural research grants, philanthropic donations by private businesses and individuals, and NSU. For more information, please visit http://www.nova.edu/ocean/ghri/index.html
Media Contact:
Joe Donzelli | Office of Public Affairs
954-262-2159 (office)
954-661-4571 (cell)
jdonzelli@nova.edu
---
---