NSU Newsroom
SharkBytes
Horizons
This version of NSU News has been archived as of February 28, 2019. To search through archived articles, visit nova.edu/search. To access the new version of NSU News, visit news.nova.edu.
This version of SharkBytes has been archived as of February 28, 2019. To search through archived articles, visit nova.edu/search. To access the new version of SharkBytes, visit sharkbytes.nova.edu.
Nova Southeastern University Marine Research Scientist to Participate in "Fishackathon"
Event Brings Technological Ideas and Solutions to Help the World's Oceans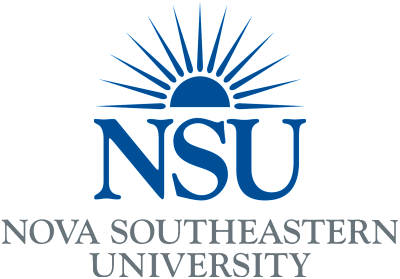 FORT LAUDERDALE-DAVIE, Fla. – Do you want to help save the world's oceans? Well, there may be an app for that. For the second year in a row, GreenWave and the United States Department of State will be holding a "Fishackathon" June 5-7 that leads up to World Oceans Day (June 8.)
Yes, the Fishackathon is a thing. And like other "hack-a-thon" events, this one brings technologically savvy individuals together with scientific experts to help identify potential solutions to some pretty big challenges – in this case, helping the fishing industry.
"Helping protect the world's oceans and the varied life that call them home is something we all should support," said Matthew Johnston, Ph.D., a marine research scientist and scientific computer programmer at NSU's Halmos College of Natural Sciences and Oceanography. "It may seem odd, but bringing together marine and computer science can help create ways to better understand, and then protect, our oceans."
The event will be held at Venture Hive, 1010 NE 2nd Ave., Miami.
It may seem like an odd pairing – computer coders and those in the fishing industry, but more and more technology is able to provide a new way of looking at problems and finding potential solutions. In this case, the idea is to help fisheries – both large and small – continue working toward sustainable fishing for future generations.
Due to his expertise, Johnston has been invited to be part of this year's Fishackathon. He will be making a presentation to the participants about the local needs and the related research he has done while at Nova Southeastern University. In addition, he may provide some guidance as the coders set about their work, and then he'll be one of the judges reviewing the various applications created.
In its inaugural year in 2014, more than 150 coders from New York, Baltimore, Miami and Monterey (California) participated and created various applications that focused on this very issue. Based on the success of the event, this year it has been opened to an international group of computer whizzes. Cities hosting events include, but are not limited to Miami, Toronto, London and Kuala Lumpur.
Participants are being called upon to create new applications and tools for mobile phones and other personal electronic devices that can provide real-time information to help fishermen work smarter and more safely. In addition, these new technological solutions will aid fishermen in reporting their catches, which will allow for better fisheries management while creating networks that improve the monitoring of illegal, unreported and unregulated fishing.
"People can take for granted that fish will always be part of the ocean and that we don't really need to worry," Johnston said. "But that's simply not the case – if we don't plan for today, we're setting ourselves up for failure tomorrow. We must do all we can to ensure today's resources are still as vibrant and abundant for tomorrow's generations."
###
About Nova Southeastern University (NSU): Located in beautiful Fort Lauderdale, Florida, NSU is a dynamic research institution dedicated to providing high-quality educational programs at the undergraduate, graduate and first-professional degrees levels.  An independent, not-for-profit institution with approximately 25,000 students, NSU has campuses in Fort Lauderdale, Fort Myers, Jacksonville, Miami, Miramar, Orlando, Palm Beach and Tampa, Florida as well as  San Juan, Puerto Rico and online globally.  For more than 50 years, NSU has been awarding degrees in a wide range of fields, while fostering groundbreaking research and an impactful commitment to community. Classified as a research university with "high research activity" by the Carnegie Foundation for the Advancement of Teaching, NSU is one of only 37 universities nationwide to also be awarded Carnegie's Community Engagement Classification. For more information, please visit www.nova.edu
Media Contact
Joe Donzelli
Associate Director / Public Affairs
954-262-2159 (o)
954-661-4571 (c)
jdonzelli@nova.edu
---
---