NSU Newsroom
SharkBytes
Horizons
This version of NSU News has been archived as of February 28, 2019. To search through archived articles, visit nova.edu/search. To access the new version of NSU News, visit news.nova.edu.
This version of SharkBytes has been archived as of February 28, 2019. To search through archived articles, visit nova.edu/search. To access the new version of SharkBytes, visit sharkbytes.nova.edu.
Nova Southeastern University Home To Trauma Clinic for Those Needing Counseling
NSU to Offer Free Counseling Session to Those Affected by Ft. Laud./Hwd. Airport Shooting
FOR IMMEDIATE RELEASE

FORT LAUDERDALE/DAVIE, Fla. – In the wake of the tragic events that took place at Fort Lauderdale/Hollywood International Airport, one of the issues that has arisen is the need for psychological counseling. And you didn't have to be at the airport itself to be affected – others may feel triggered by the event and want to explore their feelings and reactions in response to the shooting. For some, they know where they can turn – but for many, they may not be aware of the resources available to them.
For more than 25 years, Nova Southeastern University (NSU) has been home to the Trauma Resolution and Integration Program (TRIP) that was designed to help adults who have experienced trauma in their lives. It doesn't have to be something as public as the airport shooting – the program helps those who have experienced various forms of trauma. From criminal assaults to life-threatening accidents to childhood abuse, for those needing help, the program provides individual psychotherapy, couples and family therapy and coping skills educational groups.
"More people than you might think – your friends, neighbors, relatives – are dealing with some sort of traumatic experience in their lives," said Steven Gold, Ph.D., a professor in NSU's College of Psychology and the director of TRIP. "Our clinicians are trained to provide the needed services to help those in our community get on the path to wellness."
For those who were affected by the events that unfolded at Fort Lauderdale/Hollywood International Airport (first responders, travelers, airport employees, community members,) NSU's TRIP Clinic is offering one free session that includes both an assessment and counseling. Extended counseling at a reasonable cost is also available to those who feel it is something they need.
And it's not just for those affected by the airport shooting – anyone who is suffering from a traumatic experience and is looking for help can receive services at a reasonable cost by contacting NSU's TRIP clinic directly at 954-262-5851 or via e-mail at trip@nsu.nova.edu. You can also visit them ONLINE (http://psychology.nova.edu/training/trip.html)
** Attention Media: Steven Gold, Ph.D. is available to talk with reporters working on follow-up stories about what traumatic stress is, what signs people should look for, the type of counseling work he and others do at the TRIP clinic and much more. He has experience working with the media, both print and broadcast. Below is some brief biographical information on Dr. Gold: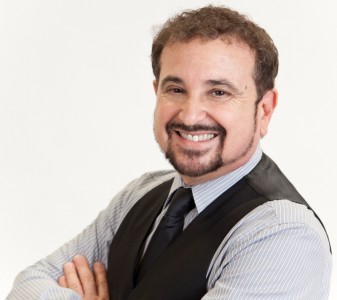 Dr. Gold's research interests and area of expertise are in the general area of psychological trauma, with a particular emphasis on post-traumatic stress disorder, dissociation, complex trauma, the psychological difficulties of adult survivors of prolonged child abuse (PCA), and hypnotherapy aimed at increasing trauma survivors' coping, adaptive functioning, and resilience. He is Director and Founder (1990) of NSU's Trauma Resolution & Integration Program (TRIP), which provides psychological services to adult survivors of all types of traumatic events, trains doctoral students in clinical practice with trauma survivors, and conducts ongoing research on trauma, dissociation, and related topics.
Be sure to sign up for NSU's RSS feed so you don't miss any of our news releases, guest editorials and other announcements. Please sign up HERE.
###
About Nova Southeastern University (NSU): Located in beautiful Fort Lauderdale, Florida, Nova Southeastern University (NSU) is a dynamic research institution dedicated to providing high-quality educational programs at the undergraduate, graduate, and first-professional degree levels. A private, not-for-profit institution, NSU has campuses in Fort Lauderdale, Fort Myers, Jacksonville, Miami, Miramar, Orlando, Palm Beach, and Tampa, Florida, as well as San Juan, Puerto Rico, while maintaining a presence online globally. For more than 50 years, NSU has been awarding degrees in a wide range of fields, while fostering groundbreaking research and an impactful commitment to community. Classified as a research university with "high research activity" by the Carnegie Foundation for the Advancement of Teaching, NSU is 1 of only 50 universities nationwide to also be awarded Carnegie's Community Engagement Classification, and is also the largest private, not-for-profit institution in the United States that meets the U.S. Department of Education's criteria as a Hispanic-serving Institution. Please visit www.nova.edu for more information about NSU and realizingpotential.nova.edu for more information on the largest fundraising campaign in NSU history.
January 17, 2017
Joe Donzelli | Office of Public Affairs
954-262-2159 (office) | 954-661-4571 (cell)
jdonzelli@nova.edu | www.nova.edu
---
---