NSU Newsroom
SharkBytes
Horizons
This version of NSU News has been archived as of February 28, 2019. To search through archived articles, visit nova.edu/search. To access the new version of NSU News, visit news.nova.edu.
This version of SharkBytes has been archived as of February 28, 2019. To search through archived articles, visit nova.edu/search. To access the new version of SharkBytes, visit sharkbytes.nova.edu.
Nova Southeastern University Announces 2011 Undergraduate Commencement Speaker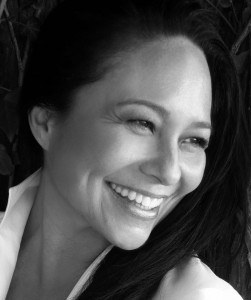 FT. LAUDERDALE-DAVIE, Fla. – Anthropologist Elizabeth Kapu'uwailani Lindsey, Ph.D., will serve as the 2011 undergraduate commencement speaker on Saturday, May 14, 2011, beginning at 11:00 a.m., in the BankAtlantic Center in Sunrise. The commencement ceremony will be held jointly by NSU's Farquhar College of Arts and Sciences, Abraham S. Fischler School of Education, and H. Wayne Huizenga School of Business and Entrepreneurship.
An award-winning filmmaker and anthropologist, Lindsey travels to the world's most fragile regions to document and preserve knowledge critical to navigating the complexity of our times. She is also the first female Fellow and Polynesian Explorer in the history of the National Geographic Society. Her documentary film Then There Were None chronicles the near extinction of native Hawaiians. The film has received numerous awards, including the prestigious CINE Eagle.
Raised by native Hawaiian elders, Lindsey earned a Ph.D. in Cultural Anthropology and Polynesian Navigation, specializing in the indigenous practice of Wayfinding, the masterful science of non-instrument navigation. She spent 10 years documenting master navigator Pius "Mau" Piailug who, until his recent death, was considered the greatest wayfinder in the world.
Together with leading institutions and organizations, including Google, UNESCO, and Oxford University, Lindsey is developing a platform of unprecedented social innovation using technology to curate, organize, and broadcast humanity's cultural heritage.
Lindsey also works with United Nations Ambassadors on behalf of environmental refugees affected by the climate crisis. An active humanitarian and former Miss Hawai'i, she serves on international boards and has created scholarships for women and children in India and Hawai'i.
Each year, the Farquhar College of Arts and Sciences organizes its academic programming around an annual theme. Lindsey will be the last of the distinguished speakers for the year to address the annual theme of "Identity." For more information on the Distinguished Speakers Series, contact the Office of the Dean at (954) 262-8236.
The NSU community is invited and encouraged to attend as NSU celebrates and honors the achievements of its graduating students. Tickets are not required for admission to the ceremony.
About Nova Southeastern University: Located in Davie, Florida, Nova Southeastern University (NSU) is a dynamic fully accredited Florida University dedicated to providing high-quality educational programs of distinction from preschool through the professional and doctoral levels. NSU has more than 29,000 students and is the seventh largest not-for-profit independent institution nationally. The University awards associate's, bachelor's degrees, master's degrees, specialist, and first-professional degrees in a wide range of fields, including business, counseling, computer and information sciences, education, medicine, optometry, pharmacy, dentistry, various health professions, law, marine sciences, early childhood, psychology and other social sciences.  Classified as a research university with "high research activity" by the Carnegie Foundation for the Advancement of Teaching, NSU was also awarded Carnegie's Community Engagement Classification in 2010 for the University's significant commitment to and demonstration of community engagement.   For more information about NSU visit www.nova.edu.
Media Contact:
Felecia Henderson | NSU Office of Public Affairs
954-262-5315 (office) | 954-383-4695 (cell) | fhenders@nova.edu
---
---