NSU Newsroom
SharkBytes
Horizons
This version of NSU News has been archived as of February 28, 2019. To search through archived articles, visit nova.edu/search. To access the new version of NSU News, visit news.nova.edu.
This version of SharkBytes has been archived as of February 28, 2019. To search through archived articles, visit nova.edu/search. To access the new version of SharkBytes, visit sharkbytes.nova.edu.
Mike and Alice Jackson Pledge $1 Million to Nova Southeastern University to Help Fight Cancer
Donation Will Help NSU Researchers Find Cure
FOR IMMEDIATE RELEASE
FORT LAUDERDALE/DAVIE, Fla. – For Mike and Alice Jackson, cancer is personal; so much so that they are joining with Nova Southeastern University (NSU) researchers in the fight against one of the nation's deadliest diseases. The Jacksons announced today a $1 million personal pledge to support NSU's cancer research.

Mr. Jackson, Chairman, Chief Executive Officer and President of AutoNation, Inc., the country's largest auto retailer, and his wife, Alice – a cancer survivor, accomplished businesswoman and philanthropist – have made it their personal mission and that of his company's philanthropic arm to help find better treatments and cures for breast and other types of cancer.
"So many lives have been affected by this disease." Mike Jackson said, "Alice and I are committed to the war on cancer. We believe in the NSU and the crucial work of their research teams in finding a cure for this deadly disease."
Mrs. Jackson has supported NSU's Rumbaugh-Goodwin Institute for Cancer Research (RGI) for years through her involvement with the Royal Dames of Cancer Research, Inc., a not-for-profit organization with the sole purpose to raise funds for the study and research of cancer at RGI. This year, Mrs. Jackson is co-chair of the Royal Dames' annual fundraising gala, the Tiara Ball, to be held Nov. 21, 2015; last year the event honored her. Proceeds from the Tiara Ball benefit the institute, which focuses on research as well as anti-cancer drug discovery and screening. Led by Executive Director Appu Rathinavelu, Ph.D., the institute is conducting important research on new cancer therapeutics, treatments, and preventive strategies for breast, lung, pancreatic, and colorectal cancers.
In the spring of 2016, NSU is set to open an $80-million, 215,000-sq.-ft. Center for Collaborative Research (CCR), featuring advanced computational capabilities, one of Florida's largest wet labs, the NSU Technology Incubator and research office space. The CCR will also be the new home to the Rumbaugh-Goodwin Institute and other major research entities that will help NSU researchers find the next breakthroughs in cancer and other issues facing humanity through multidisciplinary approaches.
The CCR will house several of NSU's innovative researchers: a General Clinical Research Center, an outpatient facility that will provide a centralized clinical research infrastructure to benefit investigators in multiple disciplines; and the county's only technology incubator offering partnerships with innovative private companies. In addition to the Rumbaugh-Goodwin Institute, the CCR will also house NSU's Institute for Neuro-Immune Medicine; the Emil Buehler Research Center for Engineering, Science and Mathematics; and the U.S. Geological Survey (USGS), which will partner with NSU on collaborative inter-disciplinary research involving greater Everglades restoration efforts, hydrology and water resources and more.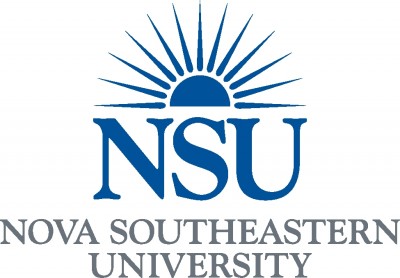 "We are particularly pleased about this gift from the Jacksons not just because of their generosity, but also because it clearly shows their faith in NSU's research capabilities now and in the future," said NSU President Dr. George L. Hanbury. "They believe in the potential we have to make a difference in the critical field of cancer research."
The Jacksons have been honored numerous times for their philanthropic gifts to NSU and the greater South Florida community. Mr. Jackson was inducted in 2010 to NSU's H. Wayne Huizenga College of Business and Entrepreneurship's Entrepreneur Hall of Fame. In 2011, he received NSU's highest honor, then called the Chancellor's Community Award, bestowed annually to individuals whose leadership and support provide the foundation for continued growth of the university and the community.
In 2013, AutoNation decided that its primary charitable focus would be cancer awareness, prevention and finding a cure for this disease. Since 2013, AutoNation has raised $5 million for cancer related charities.
 ###
About Nova Southeastern University (NSU): Located in beautiful Fort Lauderdale, Florida, Nova Southeastern University (NSU) is a dynamic research institution dedicated to providing high-quality educational programs at the undergraduate, graduate, and first-professional degree levels. A private, not-for-profit institution with more than 24,000 students, NSU has campuses in Fort Lauderdale, Fort Myers, Jacksonville, Miami, Miramar, Orlando, Palm Beach, and Tampa, Florida, as well as San Juan, Puerto Rico, while maintaining a presence online globally. For more than 50 years, NSU has been awarding degrees in a wide range of fields, while fostering groundbreaking research and an impactful commitment to community. Classified as a research university with "high research activity" by the Carnegie Foundation for the Advancement of Teaching, NSU is 1 of only 37 universities nationwide to also be awarded Carnegie's Community Engagement Classification, and is also the  largest private, not-for-profit institution in the United States that meets the U.S. Department of Education's criteria as a Hispanic-serving Institution. Please visit www.nova.edu for more information.
November 11, 2015
Julie Spechler, M.A. | NSU Office of Public Affairs
954-262-5348 (office) | 954-591-3361 (cell)
julies@nova.edu
Marc Cannon | AutoNation
954-769 3146
cannonm@autonation.com
---
---