NSU Newsroom
SharkBytes
Horizons
This version of NSU News has been archived as of February 28, 2019. To search through archived articles, visit nova.edu/search. To access the new version of NSU News, visit news.nova.edu.
This version of SharkBytes has been archived as of February 28, 2019. To search through archived articles, visit nova.edu/search. To access the new version of SharkBytes, visit sharkbytes.nova.edu.
May is Mental Health Month – Good Mental Health Starts Early
GUEST EDITORIAL / OP-ED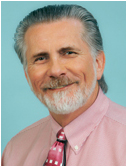 How appropriate that May is Mental Health Month.  We call the first of the month "May Day," which also happens to be the international distress call. The origin of "mayday" as a call for help is French: m'aidez (which is Anglicized as "mayday") means "help me" in the French language. Those with mental disorders need and deserve help.
Mental illness is not a defect of will or determination. Most often its roots are in the person's genes or in their early childhood experiences. Blaming the victim of mental illness is no more useful or valid than blaming someone who never smoked a day in their life for getting lung cancer. Mental and physical illnesses are far more alike than they are different, yet, many still unfairly attach much greater stigma to mental illness sufferers. That's the bad news.
The good news is that like physical illnesses, most mental illnesses can be prevented or treated effectively. In terms of prevention, early efforts are key. These can begin with training young adults in positive parenting skills. The next step is consistent prenatal care and avoidance of substance use, trauma, and excessive stress during pregnancy. Many of us have heard of the physical effects engaging in such activities can have on an unborn child, but not many know that these actions can negatively impact a child's mental health, too. Safe, carefully monitored birthing procedures also contribute to prevention efforts, since research indicates that mental illnesses related to birth trauma, such as attentional disorders, can be prevented.
After birth, regular physical and mental health checkups for the child – as well as the parent(s) – are essential, along with ensuring that parent(s) get the support they need in using positive parenting skills and avoiding traumatizing the child. For example, frustrated parents may physically or emotionally abuse their children because they haven't learned more effective methods of behavior management. Carefully selected childcare arrangements are also critical to physical, and especially mental health. In order to develop optimally, children must have early bonding with loving adult caregivers, regular healthcare, and early detection of and treatment for health problems, whether those problems are physical or mental.
You may be thinking these early prevention efforts must be very expensive – so expensive that they're beyond the means of many, if not most, parents. While the expansion of health insurance coverage can help, there will still be many families for whom such comprehensive prevention and intervention services seem unaffordable. However, research has shown that providing broad, early services such as these dramatically reduce the emotional and financial costs to individuals and to society in the long run. Community mental health centers, university-based health care facilities, and faith-based mental health services often provide low- or no-cost mental health intervention. It's the smart – and the right – thing to do!
There's currently a nationwide shortage of mental health professionals available to help children and adults. Many institutions of higher learning are working to address this need, as is NSU's College of Psychology. We're providing training to hundreds of future mental health counselors, school psychologists, school counselors, and clinical psychologists each year. We are doing our very best to address the nation-wide shortage of mental health care professionals.
Like other colleges and universities across the country, NSU provides various mental health counseling in on-campus clinics to members of the community with the goal of ensuring that mental health services are provided by professionals, are affordable and readily available if someone you love needs care. If you are someone you know is struggling, know that there are professionals standing at the ready to provide you with the help you need.
Ralph E. Cash, Ph.D., ABPP
Professor and Licensed Psychologist
Nova Southeastern University's College of Psychology

About the Author:
Ralph E. (Gene) Cash, Ph.D. is a licensed and board certified (ABPP and NCSP) psychologist, professor of psychology at Nova Southeastern University's (NSU) College of Psychology, director of NSU's School-related Psychological Assessment and Clinical Interventions clinic, former president of the Florida Association of School Psychologists (FASP), and former president of  the National Association of School Psychologists (NASP). Dr. Cash is one of the few recipients of FASP's Lifetime Achievement Award for his service to the profession. He has authored numerous peer-reviewed articles, papers, and book chapters. His current research interests include suicide prevention, training of psychology students using simulated patients, fostering critical thinking in elementary school students, determining competencies necessary for doctoral level school psychologists, and assessing effects of public policy advocacy training on advocacy behaviors.
Be sure to sign up for NSU's RSS feed so you don't miss any of our news releases, guest editorials and other announcements. Please sign up HERE.
###
About Nova Southeastern University (NSU): Located in beautiful Fort Lauderdale, Florida, Nova Southeastern University (NSU) is a dynamic research institution dedicated to providing high-quality educational programs at the undergraduate, graduate, and first-professional degree levels. A private, not-for-profit institution with more than 26,000 students, NSU has campuses in Fort Lauderdale, Fort Myers, Jacksonville, Miami, Miramar, Orlando, Palm Beach, and Tampa, Florida, as well as San Juan, Puerto Rico, while maintaining a presence online globally. For more than 50 years, NSU has been awarding degrees in a wide range of fields, while fostering groundbreaking research and an impactful commitment to community. Classified as a research university with "high research activity" by the Carnegie Foundation for the Advancement of Teaching, NSU is 1 of only 50 universities nationwide to also be awarded Carnegie's Community Engagement Classification, and is also the largest private, not-for-profit institution in the United States that meets the U.S. Department of Education's criteria as a Hispanic-serving Institution. Please visit www.nova.edu for more information about NSU and realizingpotential.nova.edu for more information on the largest fundraising campaign in NSU history.
---
---