NSU Newsroom
SharkBytes
Horizons
This version of NSU News has been archived as of February 28, 2019. To search through archived articles, visit nova.edu/search. To access the new version of NSU News, visit news.nova.edu.
This version of SharkBytes has been archived as of February 28, 2019. To search through archived articles, visit nova.edu/search. To access the new version of SharkBytes, visit sharkbytes.nova.edu.
It's International Pi Day – And NSU Will Celebrate!
Attendees Will Learn a Little About Math AND Get Free Pie and Beverages
FOR IMMEDIATE RELEASE
WHO: Emilola Abayomi, Ph.D., assistant professor in Nova Southeastern University's (NSU) Halmos College of Natural Sciences and Oceanography; NSU students, faculty and staff and members of the community
WHAT: "Happy Pi Day" presentation: A Slice of Probability with a Side of π
WHERE: NSU's Fort Lauderdale-Davie Campus in the Mailman Hollywood Building, Room 309, 3301 College Ave., Fort Lauderdale
WHEN: 12:05-12:55 p.m. Monday, March 14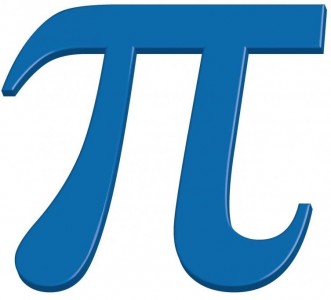 WHY: Dating back to the late 1980s, Pi Day was created as a way to celebrate mathematics in a fun and interesting way. In 2009, the U.S. House of Representatives supported the designation of Pi Day. For NSU, Pi Day has been celebrated with official events for the past three years. Over the previous years, NSU undergraduate students talked about several topics related to Pi, such as its history, applications of Pi, approximations of P, and more. Another remarkable fact is that the number Pi appears in several results in the area of probability, which led to this year's presentation by Abayomi (the relations between pi and probability.)
This year's event is free and open to the NSU and South Florida communities. And, in keeping with the Pi theme, this year there will be a variety of fruit pies (apple, cherry, etc.) along with beverages for those attending the presentation. The free snacks are first-come, first-served. So stop by, learn a little about math probability and Pi and enjoy some pie!
You can view the NSU 2016 Pi Day Flyer
HERE
Be sure to sign up for NSU's RSS feed so you don't miss any of our news releases, guest editorials and other announcements. Please sign up HERE.
###
About Nova Southeastern University (NSU): Located in beautiful Fort Lauderdale, Florida, Nova Southeastern University (NSU) is a dynamic research institution dedicated to providing high-quality educational programs at the undergraduate, graduate, and first-professional degree levels. A private, not-for-profit institution with more than 26,000 students, NSU has campuses in Fort Lauderdale, Fort Myers, Jacksonville, Miami, Miramar, Orlando, Palm Beach, and Tampa, Florida, as well as San Juan, Puerto Rico, while maintaining a presence online globally. For more than 50 years, NSU has been awarding degrees in a wide range of fields, while fostering groundbreaking research and an impactful commitment to community. Classified as a research university with "high research activity" by the Carnegie Foundation for the Advancement of Teaching, NSU is 1 of only 37 universities nationwide to also be awarded Carnegie's Community Engagement Classification, and is also the largest private, not-for-profit institution in the United States that meets the U.S. Department of Education's criteria as a Hispanic-serving Institution. Please visit www.nova.edu for more information about NSU and realizingpotential.nova.edu for more information on the largest fundraising campaign in NSU history.
About NSU's Halmos College of Natural Sciences and Oceanography: The college provides high-quality undergraduate and graduate (master's and doctoral degrees and certificates) education programs in a broad range of disciplines, including marine sciences, mathematics, biophysics, and chemistry. Researchers carry out innovative basic and applied marine research programs in coral reef biology, ecology, and geology; fish biology, ecology, and conservation; shark and billfish ecology; fisheries science; deep-sea organismal biology and ecology; invertebrate and vertebrate genomics, genetics, molecular ecology, and evolution; microbiology; biodiversity; observation and modeling of large-scale ocean circulation, coastal dynamics, and ocean atmosphere coupling; benthic habitat mapping; biodiversity; histology; and calcification. The college's newest building is the state-of-the-art Guy Harvey Oceanographic Center, an 86,000-square-foot structure filled with laboratories, offices, seminar rooms, an auditorium and indoor and outdoor running sea water facilities. Please visit cnso.nova.edu for more information.
March 9, 2016
Joe Donzelli | Office of Public Affairs
954-262-2159 (office) | 954-661-4571 (cell)
jdonzelli@nova.edu | www.nova.edu
---
---