NSU Newsroom
SharkBytes
Horizons
This version of NSU News has been archived as of February 28, 2019. To search through archived articles, visit nova.edu/search. To access the new version of NSU News, visit news.nova.edu.
This version of SharkBytes has been archived as of February 28, 2019. To search through archived articles, visit nova.edu/search. To access the new version of SharkBytes, visit sharkbytes.nova.edu.
Five-Year Anniversary of Deepwater Horizon Oil Spill Brings More Questions Than Answers
FORT LAUDERDALE-DAVIE, Fla. – We all remember the dramatic underwater images from five years ago. An oil well head had blown off, and millions of barrels of oil spewed into the Gulf of Mexico. And we remember seeing photos and video of the many animals – seabirds, fish, sea turtles and dolphins – as well as miles of coastline covered in the oil from the spill.
Fast forward five years. While there are some things we can say with certainty, the fact is there are almost as many questions now as there was when the oil well was capped 87 days after the spill began. Scientists and researchers investigating the disaster agree that many Gulf ecosystems have been impacted by the spill. Numerous animals were killed in the immediate aftermath and there was a dramatic economic impact to the region.
But that is where the certainty ends – and rightly so. That is because, despite a half a decade of time passing, we are still gathering and analyzing data in order to quantify just how the oil spill impacted the region. There are a couple of reasons why it is taking longer than some would hope to gather data and determine results.
First, much of the area in question did not have a great deal of baseline data, especially when you are talking about the life that calls the deep Gulf home. In other words, we did not really have a good starting point to begin comparing post-spill data with data from years prior, a result of years of declining funding for basic science. Second, it is very labor-intensive and time-consuming to collect samples and run the various analyses to obtain the needed data so we can determine the depth and breadth of this disaster.
It is easy to think that things are "back to normal," especially when you are boating on Gulf waters, or flying over them, or eating Gulf seafood. Everything appears back to the way it was, with beautiful blue water with white-tipped waves rolling endlessly to the horizon. But there is more to the story.
Has nature begun taking its course the past five years, helping begin the healing process from this disaster? Yes. Have those natural efforts fully mitigated the effects of the oil spill? At this point, the simple answer is that we do not know – and that is why we need to continue researching the affected areas of the Gulf.
There are literally hundreds of scientists and researchers – some based here at Nova Southeastern University's Oceanographic Center – who are working diligently to gather and analyze the data to better understand and gauge the health of the Gulf. Scientists all have different perspectives, but the one thing we can agree upon is that we are hopeful the oil industry and response teams have learned from this incident and have developed procedures to help limit the impact another similar disaster has on the environment. We all hope this never happens again, but we must be prepared in the event it does. That includes maintaining baseline data to assess future impacts.
Today, at first glance, things appear to be returning to normal in the Gulf of Mexico. But as marine researchers involved in projects related to the Deepwater Horizon incident, we urge caution in making any definitive conclusions now before we have a full, scientific view of the health of the Gulf of Mexico. Rushing to judgment is the one thing we cannot afford to do.
About the Author: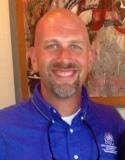 David Kerstetter, Ph.D., is an assistant professor and research scientist in Nova Southeastern University's Oceanographic Center. Kerstetter's background is a combination of marine fisheries science and public policy, and his research interests are accordingly focused on direct, applied fisheries research projects. Kerstetter is involved with both commercial and recreational fisheries, with work on age-growth, diet, and reproduction of selected mesopelagic and pelagic fishes. He has also served in a formal advisory service role by participating on management committees and scientific panels, including the U.S. Advisory Committee to the International Commission for the Conservation of Atlantic Tunas (ICCAT) and the Atlantic Pelagic Longline Take Reduction Team for pilot whales and Risso's dolphins.
About the Co-Authors: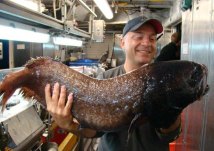 Tracey Sutton, Ph.D., an associate professor in Nova Southeastern University's Oceanographic Center, studies the ecology of marine systems, particularly those of the open ocean. As part of those efforts, Sutton is leading a team of scientists and researchers studying the effects of oil spills on deep-sea marine life. Those efforts received a boost, thanks to a financial award from the Gulf of Mexico Research Initiative (GoMRI). NSU was awarded $8.5 million and is one of 12 organizations selected to receive part of $140 million for continued research in the area of oil spills and how we respond to them.
Jos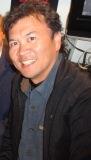 e Lopez, Ph.D., is a professor at Nova Southeastern University's Oceanographic Center. Lopez has an extensive background in molecular biology, microbial symbiosis and phylogeny of marine sponges. Lopez began his work in biomedical research at the National Institutes of Health, which led to a fellowship with the Smithsonian Tropical Research Institute, and then as a scientist at Florida Atlantic University's Harbor Branch Oceanographic Institute. Lopez's major research focus is to characterize the biodiversity, molecular ecology, and evolution of marine organisms and microorganisms through the application of modern molecular and genomics tools. One of his current projects is the Deep Pelagic Nekton Dynamics of the Gulf of Mexico (DEEPEND) consortium, funded by the Gulf of Mexico Research Initiative (GoMRI,) and involves the characterization of microbial communities at depth in the Gulf of Mexico. He is also leading an international consortium of research scientists in the Global Invertebrate Genomics Alliance (GIGA) Project.
###
About Nova Southeastern University (NSU): Located in beautiful Fort Lauderdale, Florida, NSU is a dynamic research institution dedicated to providing high-quality educational programs at the undergraduate, graduate and first-professional degrees levels.  An independent, not-for-profit institution with approximately 25,000 students, NSU has campuses in Fort Lauderdale, Fort Myers, Jacksonville, Miami, Miramar, Orlando, Palm Beach and Tampa, Florida as well as  San Juan, Puerto Rico and online globally.  For more than 50 years, NSU has been awarding degrees in a wide range of fields, while fostering groundbreaking research and an impactful commitment to community. Classified as a research university with "high research activity" by the Carnegie Foundation for the Advancement of Teaching, NSU is one of only 37 universities nationwide to also be awarded Carnegie's Community Engagement Classification. For more information, please visit www.nova.edu
About NSU's Oceanographic Center: The Oceanographic Center provides high-quality graduate education programs (i.e. master's, doctoral, certificate) in a broad range of marine science disciplines. Center researchers carry out innovative, basic and applied marine and research programs in coral reef biology, ecology, and geology; fish biology, ecology, and conservation; shark and billfish ecology; fisheries science; deep-sea organismal biology and ecology; invertebrate and vertebrate genomics, genetics, molecular ecology, and evolution; microbiology; biodiversity; observation and modeling of large-scale ocean circulation, coastal dynamics, and ocean atmosphere coupling; benthic habitat mapping; biodiversity; histology; and calcification. The newest facility is the state-of-the-art Guy Harvey Oceanographic Center Building, an 86,000 square foot structure filled with laboratories, offices, seminar rooms, an auditorium, and inside and outside running sea water facilities. For more information, please visit http://www.nova.edu/ocean
Media Contact
Joe Donzelli | Office of Public Affairs
954-262-2159 (office)
jdonzelli@nova.edu
---
---