NSU Newsroom
SharkBytes
Horizons
This version of NSU News has been archived as of February 28, 2019. To search through archived articles, visit nova.edu/search. To access the new version of NSU News, visit news.nova.edu.
This version of SharkBytes has been archived as of February 28, 2019. To search through archived articles, visit nova.edu/search. To access the new version of SharkBytes, visit sharkbytes.nova.edu.
Dozens of Girl Scouts to Get Hands-On Science Lessons – Older Students to Participate in Shark Dissection
FOR IMMEDIATE RELEASE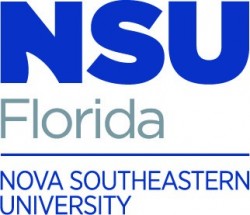 FORT LAUDERDALE/DAVIE, Fla. – For dozens of students, the world of marine sciences is about to come to life!
Sharks4Kids is partnering with Nova Southeastern University's (NSU) Marine Environmental Education Center (MEEC) at the Carpenter House to offer students the opportunity to learn all about shark science. Founders Jillian Morris and Derek Burkholder, Ph.D. will speak to approximately 50 Girl Scouts on various aspects of marine research, shark science and ocean conservation.
Burkholder is a research scientist at NSU's Halmos College of Natural Sciences and Oceanography and director of the MEEC and the NSU Broward County Sea Turtle Conservation Program.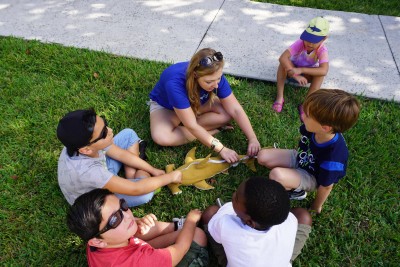 There are two sessions scheduled for Saturday, Nov. 10, at the MEEC, 4414 N Surf Rd, Hollywood (Hollywood's North Beach).
9-11 a.m. – for students ages 5-11s
Noon-2 p.m. – for students ages 12-18 (features shark dissection)
The presentation will discuss shark research methods and students will see the actual gear used by researchers in the field (ocean.) Morris will also discuss women in Science, Technology, Engineering and Math (STEM) fields – yes, sharks are for girls, too – and the Girl Scouts will learn what it's like to be a marine biologist. After the presentation, the students will participate in hands on science activities, such as a mock shark work up. The goal of the program is to expose students to real shark science, the equipment used and why this work is vital for shark and ocean conservation (and the fact both boys and girls can do it!)
"We're working through that barrier that girls think they can't go into science-related fields," said Morris. "There's nothing stopping girls from following their dreams, especially if those are to be the next marine biologist studying sharks or turtles."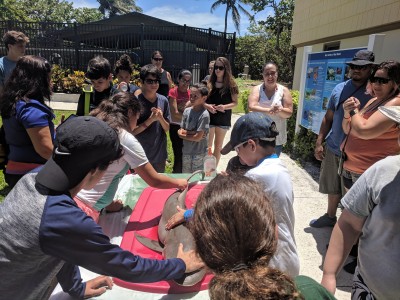 For the older students, the experience will be taken up a notch as they will get to watch a shark dissection up-close. The shark was found washed up on the beach by the NSU Broward Country Sea Turtle Conservation Program and donated to the MEEC for research. This is a rare and amazing opportunity for students to see the anatomy of a shark up close and to learn about the samples scientists collect for research. Samples collected from the shark will be sent to various researchers for their ongoing studies.
Sharks4Kids regularly partners with the MEEC to bring these unique shark education programs to students. Previous programs have been a huge success. Florida-based Sharks4Kids has spoken to more than 80,000 students in 47 US States and 44 countries with the mission of creating the next generation of shark advocates through education, outreach and adventure.
Be sure to sign up for NSU's RSS feed so you don't miss any of our news releases, guest editorials and other announcements. Please sign up HERE.
###
About Nova Southeastern University (NSU): Located in beautiful Fort Lauderdale, Florida, NSU is ranked among U.S. News & World Report's Top 200 National Research Universities and is a dynamic, private research university providing high-quality educational and research programs at the undergraduate, graduate, and first-professional degree levels. Established in 1964, NSU now includes 16 colleges, the 215,000-square-foot Center for Collaborative Research, a private JK-12 grade school, the Mailman Segal Center for Human Development with specialists in Autism, the world-class NSU Art Museum Fort Lauderdale, and the Alvin Sherman Library, Research and Information Technology Center, which is Florida's largest public library. NSU has campuses in Fort Lauderdale, Fort Myers, Jacksonville, Miami, Miramar, Orlando, Palm Beach, and Tampa, Florida, as well as San Juan, Puerto Rico, while maintaining a presence online globally. Classified as a research university with "high research activity" by the Carnegie Foundation for the Advancement of Teaching, NSU is one of only 50 universities nationwide to also be awarded Carnegie's Community Engagement Classification, and is also the largest private institution in the United States that meets the U.S. Department of Education's criteria as a Hispanic-serving Institution. For more information, please visit www.nova.edu.
About the Marine Environmental Education Center (MEEC): The center was opened with the desire to educate and delight locals and tourists alike through our "forever ambassador" green sea turtle, Captain, and the splendor of the coastal environment of South Florida. The MEEC was fostered from a partnership between Broward County Parks and Recreation and NSU, and is located on the historic grounds of the Carpenter House at Hollywood North Beach Park in Hollywood, FL. Along with Captain, the site features an interactive Interpretive Center with displays ranging on topics from sea turtle conservation to marine debris. Additionally, the center offers programs for the public on various coastal ecology and sea turtle topics, as well as programming specifically for school groups with a curriculum tailored to the marine sciences.
About Sharks4Kids: The goal of Sharks4Kids is to create the next generation of shark advocates through education, outreach and adventure. Access to a dynamic range of educational materials, curriculum, games and activities allows teachers to integrate shark education into their science programs on an introductory, intermediate or advanced level. Students can access games, activities and info sheets to satisfy their own curiosity about sharks. Photos and videos from scientists and conservationists bring an exciting element into the classroom and show students the beauty of the ocean. This is combined with in person education programs both in schools and in the field to fully immerse students into the world of sharks. Their team brings together scientists, educators, conservationists and professional videographers to create a unique opportunity for the next generation to learn why sharks need kids and kids need sharks. For more information, please visit Sharks4Kids.com
About NSU's Halmos College of Natural Sciences and Oceanography: The college provides high-quality undergraduate (bachelor's degree) and graduate (master's and doctoral degrees and certificates) education programs in a broad range of disciplines, including marine sciences, mathematics, biophysics, and chemistry. Researchers carry out innovative basic and applied research programs in coral reef biology, ecology, and geology; fish biology, ecology, and conservation; shark and billfish ecology; fisheries science; deep-sea organismal biology and ecology; invertebrate and vertebrate genomics, genetics, molecular ecology, and evolution; microbiology; biodiversity; observation and modeling of large-scale ocean circulation, coastal dynamics, and ocean atmosphere coupling; benthic habitat mapping; biodiversity; histology; and calcification. The college's newest building is the state-of-the-art Guy Harvey Oceanographic Center, an 86,000-square-foot structure filled with laboratories; offices; seminar rooms; an auditorium; and indoor and outdoor running sea water facilities. Please visit cnso.nova.edu for more information.
November 1, 2018
MEDIA CONTACT
Joe Donzelli | Office of Media Relations
Nova Southeastern University
954-262-2159 (office) | 954-661-4571 (cell)
jdonzelli@nova.edu | www.nova.edu | @NSU_Joe
---
---