NSU Newsroom
SharkBytes
Horizons
This version of NSU News has been archived as of February 28, 2019. To search through archived articles, visit nova.edu/search. To access the new version of NSU News, visit news.nova.edu.
This version of SharkBytes has been archived as of February 28, 2019. To search through archived articles, visit nova.edu/search. To access the new version of SharkBytes, visit sharkbytes.nova.edu.
A Day for Children Celebrates 10 Years of Service
FORT LAUDERDALE, Fla. – A Day for Children celebrates its 10th anniversary this year, helping kids in our community. Children 16 years of age and younger (including infants and toddlers) and their families are invited to Nova Southeastern University's (NSU) main campus in Davie on Sept. 23, from 11:00 a.m. – 5:00 p.m. for a fun filled, health conscious day.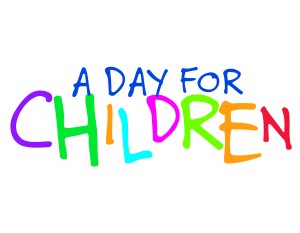 FREE health care assessments for vision, medical, speech, behavior, and dental health as well as physical and occupational therapy will be provided for children through NSU's Health Care Centers. In addition, faculty members will be available from NSU's 10 clinical colleges and programs to answer health care questions from families.
Providers, organizations, and companies from all across Broward County – Florida Blue, Broward Health, Chris Everett Children's Hospital, Walgreens, Memorial Health Care System, Met Life Insurance, Joe DiMaggio Children's Hospital, Children's Services Council, Allergy and Asthma Centers, Florida Kid Care Insurance, and Special Olympics Broward County – are just a few of the many, many organizations who will be on hand to answer questions related to your child's health and well-being.
Lending a hand to celebrate A Day for Children's 10th anniversary will be James Jones of the Miami Heat! Born and raised in Miami, Jones is a graduate of American Sr. High School. He will be on hand (with the Heat's Championship Trophy), beginning at 11:00 a.m., to sign autographs and take pictures with children.
A Day For Children will also feature games, a bounce house, and food; fingerprinting and ID cards will be issued by the Davie Police Department. The Davie Fire Department will provide free safety and installation demonstrations of child car seats and NSU's Alvin Sherman Library will be on-hand to provide library cards to children and their parents. Additionally, FREE haircuts for children provided by the Jig Saw Hair Salon, bicycle helmets from the Epilepsy Foundation, amplified hearing devices for children from the League of Hearing and Communication will also be provided on a first come basis.
A Day for Children and all services are completely FREE and open to the public.
Location: Lawn in front of the Alvin Sherman Library.
No registration is necessary. For more information, call 954-NSU-CARE (954-678-2273) or (954) 288-2268.
Media Contact:
Felecia Henderson | NSU Office of Public Affairs
954-262-5315 (office) | 954-383-4695 (cell) | fhenders@nova.edu
---
---