NSU Newsroom
SharkBytes
Horizons
This version of NSU News has been archived as of February 28, 2019. To search through archived articles, visit nova.edu/search. To access the new version of NSU News, visit news.nova.edu.
This version of SharkBytes has been archived as of February 28, 2019. To search through archived articles, visit nova.edu/search. To access the new version of SharkBytes, visit sharkbytes.nova.edu.
Celebrity Suicides Bring Issue of Mental Health to the Forefront
NSU Home to Subject Matter Experts for Media Working Stories Related to Kate Spade & Anthony Bourdain
SUBJECT MATTER EXPERTS
FORT LAUDERDALE/DAVIE, Fla. – Kate Spade. Anthony Bourdain. These celebrities seemed to have it all – fame, wealth and a lifestyle glamorized in pop culture. Unfortunately, not everything is at it seems – which makes their apparent suicides even more shocking.
Suicide rates in the United States have continued to climb in recent years, with suicide remaining the second leading cause of death for individuals aged 10-34 (Centers for Disease Control, 2014). Current statistics show that 44,965 suicide deaths occur in the United States each year – a rate of one suicide every 11.7 minutes (American Foundation for Suicide Prevention, 2016).
Those are truly sobering statistics – and why it's important that everyone be aware of the warning signs that someone they know and love may be having some trouble, and they need help. For media working related stories on suicide awareness and prevention, Nova Southeastern University (NSU) is home to experts on this subject.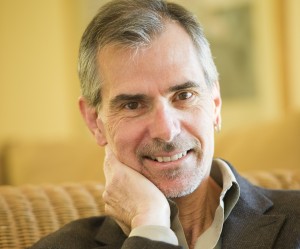 Douglas Flemons, Ph.D.
Professor , College of Arts, Humanities and Social Sciences
Co-Director of the NSU Office of Suicide and Violence Prevention
Professor of Family Therapy
Dept. of Family Therapy
Douglas Flemons, Ph.D., graduated from Simon Fraser University in 1981 with a bachelor's in general studies. He returned to school in 1984 to study family therapy at the University of British Columbia, where he earned his master's degree in counseling psychology. He then left to earn a doctorate at the Texas Tech University. Today, Flemons is professor of family therapy, clinical professor of family medicine, and co-director of the NSU Office of Suicide and Violence Prevention. Author of books on writing (Writing Between the Lines), hypnosis and therapy (Of One Mind), psychotherapy and Eastern philosophy (Completing Distinctions), and suicide assessment (Relational Suicide Assessment, co-authored with Dr. Len Gralnik), he is also co-editor, with his wife and colleague, Dr. Shelley Green, of a book on brief sex therapy (Quickies). Flemons maintains a private practice in Fort Lauderdale, Florida and presents widely on hypnosis, psychotherapy, sexuality, suicide, writing, and other topics.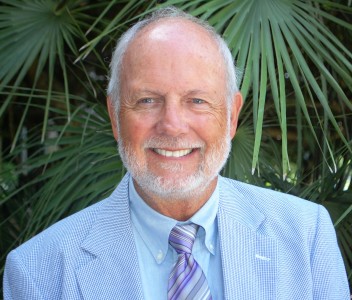 Scott Poland, Ed.D.
Licensed Psychologist
Nationally Certified School Psychologist
Professor, NSU's College of Psychology
Co-Director of the NSU Office of Suicide and Violence Prevention
Scott Poland, Ed.D., is a nationally recognized expert on school crisis, youth violence, suicide intervention, self-injury, school safety, threat assessment, parenting and the delivery of psychological services in schools. He is a founding member of the National Emergency Assistance Team for the National Association of School Psychologists and serves as the Prevention Director for the American Association of Suicidology. He has led multiple national crisis teams following numerous school shootings and suicides and has assisted schools and communities after terrorism acts in New York, Washington, D.C. and Oklahoma. Poland served as the team leader of the crisis response team sent to Jefferson County Public Schools during the aftermath of the Columbine High School shootings.
Poland is a Past President of the National Association of School Psychologists and was the Director of Psychological Services (1982-2005) for a large Texas school district that received numerous state and national awards for its exemplary psychological services. He has received many individual honors including being named a finalist for the national school psychologist of the year, named the most outstanding school psychologist in Texas twice and named most outstanding psychologist in Texas. He also received the Houston Wage Peace Award.
Be sure to sign up for NSU's RSS feed so you don't miss any of our news releases, guest editorials and other announcements. Please sign up HERE.
###
About Nova Southeastern University (NSU): Located in beautiful Fort Lauderdale, Florida, NSU is ranked among U.S. News & World Report's Top 200 National Research Universities and is a dynamic, private research university providing high-quality educational and research programs at the undergraduate, graduate, and first-professional degree levels. Established in 1964, NSU now includes 16 colleges, the 215,000-square-foot Center for Collaborative Research, a private JK-12 grade school, the Mailman Segal Center for Human Development with specialists in Autism, the world-class NSU Art Museum Fort Lauderdale, and the Alvin Sherman Library, Research and Information Technology Center, which is Florida's largest public library. NSU has campuses in Fort Lauderdale, Fort Myers, Jacksonville, Miami, Miramar, Orlando, Palm Beach, and Tampa, Florida, as well as San Juan, Puerto Rico, while maintaining a presence online globally. Classified as a research university with "high research activity" by the Carnegie Foundation for the Advancement of Teaching, NSU is one of only 50 universities nationwide to also be awarded Carnegie's Community Engagement Classification, and is also the largest private institution in the United States that meets the U.S. Department of Education's criteria as a Hispanic-serving Institution. For more information, please visit www.nova.edu.
MEDIA CONTACT
June 8, 2018
Joe Donzelli | Public Relations & Marketing Communications
954-262-2159 (office) | 954-661-4571 (cell)
jdonzelli@nova.edu | www.nova.edu
---
---