NSU Newsroom
SharkBytes
Horizons
This version of NSU News has been archived as of February 28, 2019. To search through archived articles, visit nova.edu/search. To access the new version of NSU News, visit news.nova.edu.
This version of SharkBytes has been archived as of February 28, 2019. To search through archived articles, visit nova.edu/search. To access the new version of SharkBytes, visit sharkbytes.nova.edu.
Bid For "Bouncer" to be Your Captain at Blazing Mako Tournament & Festival
Highest bidder gets legendary captain to fish June 17-19 Blazing Makos event enhancing chance of winning $10,000 grand prize
ISLAMORADA (Florida Keys) – One of the 15 offshore teams in the inaugural Blazing Mako Bonfire Tournament & Festival, June 17-19, will enhance their chances of winning by bidding on Capt. Bouncer Smith to be their guide. 
The IGFA Legendary Captains Auction is underway for the Father's Day weekend Bonfire Series event at the historic Islander Resort, a Guy Harvey Outpost in Islamorada, MM 82.1 Oceanside.  The Blazing Mako tournament, named for Nova Southeastern University's (NSU) mascot — the mako shark —will include offshore and inshore divisions. Offshore team registration for the non-profit tournament is $5,000 per team of six anglers.  Inshore registration is $2,500 for three anglers.  
To register as an angler, please visit guyharveyoutpost.com/blazing-mako/fishing.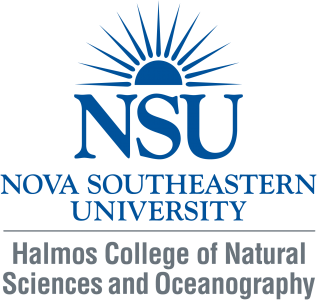 The Bonfire Series was first spirited two years ago in the Bahamas by world-renowned conservationist and artist Dr. Guy Harvey.  It has a targeted goal of $100,000 for marine science scholarships at NSU's Halmos College of Natural Sciences and Oceanography, which houses the Guy Harvey Research Institute.
"Once again NSU and Guy Harvey are teaming up to help today's students become tomorrow's marine researchers and scientists," said Richard Dodge, Ph.D., Dean of NSU's Halmos College of Natural Sciences and Oceanography. "We have a long-standing relationship with Dr. Harvey, and I am continually amazed at how much he wants to help students follow their dreams. This tournament promises to be fun, w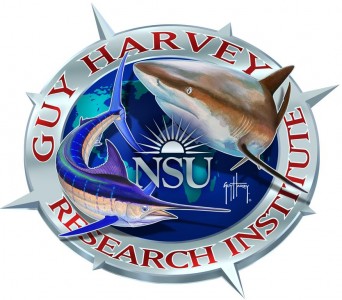 hile at the same time continuing to add to Dr. Harvey's legacy at NSU."
Along with the offshore auction for Bouncer, inshore anglers can bid for fly fishing expert and IGFA Hall of Famer Stu Apte, to team with them in the 15 boat backcountry competition.  
"Bouncer is an IGFA Legendary Captain and was recently featured in a YouTube video of, ironically, a leaping mako gripping his client's hooked sailfish in its jaws," said Capt. Cliff Jensen, Director of Sport Fishing and Watersports for Guy Harvey Outpost. "In his nearly 50 years on Florida waters he's credited for his innovations of kite-fishing and use of down riggers."
"Bouncer and Stu are considered to be among the best by their peers and clients from across the globe," said Jensen. "Their fishing tips, knowledge, stories and one-on-one advice is priceless.  A chance to fish with either gentleman will be a major plus and long remembered."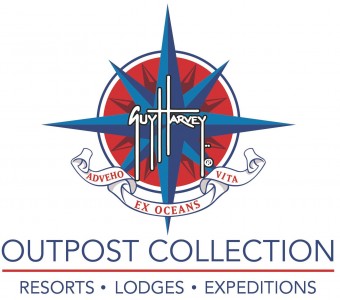 The highest scorers among the 30 teams will have a chance to win $10,000.
Offshore and inshore fishing strategies
Smith has a tournament-winning strategy for his auction winning team: "Our primary goal would be targeting dolphin and any billfish we can find – white marlin, blue marlin and sailfish," he said.  "June is prime time for dolphin fishing and a great time for the other species."
On the backcountry side, Apte said with optimum fishing conditions expected in June, the teams should be able to find plenty of tarpon, snook, and other inshore species. "My team partners are going to be on the casting platform," he said of the auction winners. "I'm going to help back them up with a spinning rod. If they want me to demonstrate on fly rod, I'll do it; whatever makes them happy as we score the points. I'm really excited."
To bid on Bouncer or Stu, please visit us online guyharveyoutpost.com/blazing-mako/auction .
Blazing Mako fishing seminars, free Artist/Conch-servation Village
At 4 p.m. on Friday, June 17, Smith and Apte will be joined by five colleagues to speak at the "Papa's Pilar Fishing Seminar," at the Angler House Marina. They include fellow captains Abie Raymond, Steve Thomas, Matt Bellinger, Richard Black and Randy Towe.  Entry is free to tournament participants but it is also open to the public with a $20 donation to the Guy Harvey Ocean Foundation to benefit the NSU Scholarship Fund. There will be a complimentary Papa's Pilar Rum sampling along with Saltwater Brewery beer for the event.
Besides Saturday's offshore and inshore tournaments, the festival will include: a 100-tent "Artist/Conch-servation Village" with innovative art exhibits, conservationistdisplays, Rum Village tastings, silent auction, retailers, kids' pier fishing tournament (Saturday,) live entertainment all weekend including the Shane Duncan Band and Rock 'N Roll magician Michael Trixx, Sunday paddleboard poker run and a huge beachside bonfire Saturday night featuring a 30' Blazing Mako sculpture made of recycled materials by Keys artist Pasta Pantaleo.
For more on the festival weekend go online to BlazingMako.com or call 800-513-5257.      
###
About Nova Southeastern University (NSU): Located in beautiful Fort Lauderdale, Florida, Nova Southeastern University (NSU) is a dynamic research institution dedicated to providing high-quality educational programs at the undergraduate, graduate, and first-professional degree levels. A private, not-for-profit institution with more than 26,000 students, NSU has campuses in Fort Lauderdale, Fort Myers, Jacksonville, Miami, Miramar, Orlando, Palm Beach, and Tampa, Florida, as well as San Juan, Puerto Rico, while maintaining a presence online globally. For more than 50 years, NSU has been awarding degrees in a wide range of fields, while fostering groundbreaking research and an impactful commitment to community. Classified as a research university with "high research activity" by the Carnegie Foundation for the Advancement of Teaching, NSU is 1 of only 50 universities nationwide to also be awarded Carnegie's Community Engagement Classification, and is also the largest private, not-for-profit institution in the United States that meets the U.S. Department of Education's criteria as a Hispanic-serving Institution. Please visit www.nova.edu for more information about NSU and realizingpotential.nova.edu for more information on the largest fundraising campaign in NSU history.
About NSU's Halmos College of Natural Sciences and Oceanography: The college provides high-quality undergraduate (bachelor's degree) and graduate (master's and doctoral degrees and certificates) education programs in a broad range of disciplines, including marine sciences, mathematics, biophysics, and chemistry. Researchers carry out innovative basic and applied research programs in coral reef biology, ecology, and geology; fish biology, ecology, and conservation; shark and billfish ecology; fisheries science; deep-sea organismal biology and ecology; invertebrate and vertebrate genomics, genetics, molecular ecology, and evolution; microbiology; biodiversity; observation and modeling of large-scale ocean circulation, coastal dynamics, and ocean atmosphere coupling; benthic habitat mapping; biodiversity; histology; and calcification. The college's newest building is the state-of-the-art Guy Harvey Oceanographic Center, an 86,000-square-foot structure filled with laboratories; offices; seminar rooms; an auditorium; and indoor and outdoor running sea water facilities. Please visit cnso.nova.edu for more information.
About Guy Harvey Outpost (GHO): Guy Harvey Outpost is based in Fort Lauderdale, Fla. The company's Signature Collection Properties operate under the Guy Harvey Outpost brand name, with resorts currently in Florida's popular destinations of St. Pete Beach, Islamorada and soon in Saint Augustine Beach. Expedition Properties are independently operated and managed boutique sized hotels and lodges in remote destinations that offer superior service and amenities. These include: Old Bahama Bay Resort & Yacht Harbour at West End, Bahamas; Green Turtle Club and Blackfly Bonefish Lodge (both in the Abacos, Bahamas); Hotel Playa Media Luna in Isla Mujeres, Mexico; Southern Cross Club on Little Cayman Island; Iguana Crossing Hotel in Isabela, Galapagos Islands; and Ft. Young Hotel in Dominica. The GHOFish program promotes scientific angling expeditions, tournaments and charters. Expedition Outfitters are invitation-only collection of top-of-class dive shops and guided or charter boat fishing outfitters. Please visit www.guyharveyoutpost.com for more information.
About the Guy Harvey Ocean Foundation: The Guy Harvey Ocean Foundation is an organization of philanthropists, conservationists, scientists and educators that emphasize sensible strategies for promoting ocean conservation and the development of the next generation of marine scientists. The foundation funds research and educational programs developed by universities, colleges, institutes and nonprofit organizations.
May 4, 2016
Joe Donzelli | Office of Public Affairs
954-262-2159 (office) | 954-661-4571 (cell)
jdonzelli@nova.edu | www.nova.edu
Pete Johnson | Johnson Communications, Inc.
480-951-3654 | johnsoncom@aol.com
---
---