The Huizenga Sales Institute launched its latest video on Monday, which features some of the biggest blunders job hopefuls make. You won't believe the things people do in job interviews!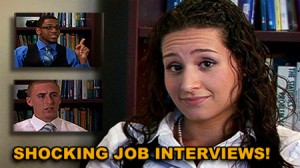 Click Here to watch the video, and get advice on what not to say in your next big interview. Then find out how the Huizenga Sales Institute can teach you the techniques and skills needed to successfully sell yourself … and anything else!
Then, for your chance to win a $50 Amazon gift card, click "Like" on the Huizenga Business School's Facebook wall post. One winner will be selected at random on May 10, so be sure to check back!
P.S. Please pass this video along and share it with your friends on Facebook and Twitter.
Tags: Huizenga Sales Institute