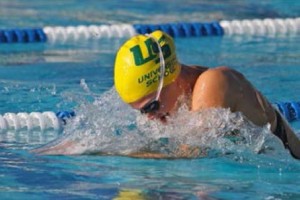 University School of NSU student Emily Kopas is fifteen years old, making her one of the youngest athletes who will compete in the 2012 Olympic swim trials.
"I'm just a rookie, trying to do my best and see what happens," Kopas recently told the Sun Sentinel. "It's just an honor to be there next to people who have had tremendous success and won gold medals."
An incoming University School junior, Kopas is the Southern Sectional Champion, a 2012 NCSA Junior National Runner-Up, a 2011 Florida High School State Champion and several times FGC (Florida Gold Coast) record holder.
She is also a top student, who already won "gold" earlier this year for her National Scholastic Art Award-winning sculpture titled "Family".
For more information or to read Kopas's full story, please click here.
Tags: Emily Kopas, Olympic, Swimming Hopeful