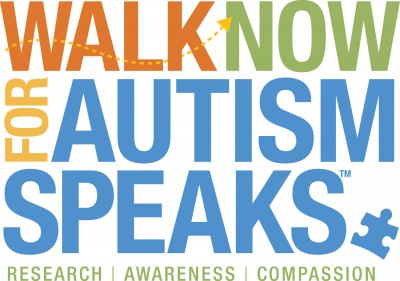 FT. LAUDERDALE, FLORIDA – The annual Broward Walk Now for Autism Speaks is almost here, and once again, Nova Southeastern University (NSU) is hosting the fundraising event. This year brings with it an added honor: George L. Hanbury II, Ph.D., President and CEO of NSU is the 2013 honorary walk chair.
"It's time for everyone to lace up their sneakers and hit the walking trail for a great cause!" said Hanbury.
This year's event is scheduled for 8:30 am (registration) Saturday, October 26th at NSU's Alvin Sherman Library on the main campus, 3301 College Ave., Davie. Each year this event brings thousands of participants, donors and other supporters together to raise funds for autism research, advocacy and family services.
"NSU incorporates a multi-disciplinary approach to advancing research regarding autism, and this event will help to raise funds and awareness about this important matter," said Hanbury. "Community service is one of NSU's core values, and because of both these values – research and community — I am proud to have been selected."
Walk Now for Autism Speaks is a fun-filled, family-friendly event and an important source of funding for autism-related research. Experience the power of thousands united by a single cause by participating in Walk Now for Autism Speaks. Every 11 minutes another family receives the news that their child has an autism spectrum disorder.
Find more information about the 2013 Broward Walk Now for Autism Speaks online at www.walknowforautismspeaks.org/broward or Broward@autismspeaks.org or call 954-421-9997.
  ###
About Nova Southeastern University: Situated on 300 beautiful acres in Ft. Lauderdale, Florida, Nova Southeastern University (NSU) is a dynamic fully accredited research institution dedicated to providing high-quality educational programs at all levels.  NSU is a not-for-profit independent institution with an enrollment of approximately 27,000 students. NSU awards associate's, bachelor's, master's, specialist, doctoral and first-professional degrees in a wide range of fields. NSU is classified as a research university with "high research activity" by the Carnegie Foundation for the Advancement of Teaching, and it is one of only 37 universities nationwide to also be awarded Carnegie's Community Engagement Classification. For more information, please visit www.nova.edu.
For more information contact:
Joe Donzelli | Office of Public Affairs
954-262-2159 (office)
jdonzelli@nova.edu
Tags: President and CEO George L. Hanbury II Ph.D., Walk Now for Autism Speaks