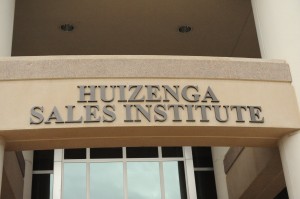 Some people are born to sell. Unfortunately, most of us are not.
Whether you're interviewing for a job or pitching an idea to your boss, the ability to communicate and persuade effectively is paramount to your success. Learn to master the skills of successful selling with a bachelor's, M.B.A., or certificate in sales or sales management from the Huizenga Business School.
Attend a sales information meeting on March 3 at 6 p.m. to speak one-on-one with admissions advisors and faculty. Learn about financial aid and tour our new Huizenga Sales Institute, the finest sales education facility in the nation. RSVP to rsvp@huizenga.nova.edu or 954-262-5026.
Tags: Huizenga Sales Institute