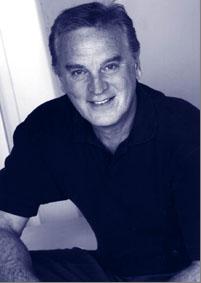 David Spangler, Ph.D., program professor of NSU's Abraham S. Fischler School of Education's Master of Science in Interdisciplinary Arts program, will be honored on May 15 with the prestigious Joseph Leavitt Award for Dedication to the Arts presented by Florida Youth Orchestra (FYO).
A 21-year tradition, the FYO award is a tribute to Joseph Leavitt, founder of the former Florida Philharmonic Orchestra. Each year, the award is given to an outstanding individual in the community who enhances the cultural climate of South Florida.
Former winners include renowned conductor James Judd (former music director of the Florida Philharmonic Orchestra), Irvin Lippman (Fort Lauderdale Museum of Art), Jim and Jan Moran (J.M. Family Enterprises), and Benjamin Williams (chair, Broward County School Board).
Spangler is founder and president of Lovewell Institute for the Creative Arts, a not-for-profit arts education methodology for creating original educational works in theater, music, dance, design, and video. As an Interdisciplinary Arts administrator and consultant, Spangler has also served in various capacities with the Miami City Ballet, Walt Disney World Entertainment, the Theater League of South Florida, the Arts Advisory Committee for the Broward Public Schools, and was appointed by the Florida Secretary of State to serve as a grant panelist and evaluator for the State Division of Cultural Affairs.
Spangler graduated from Carnegie-Mellon University with postgraduate work at the University of Pittsburgh and Kansas State University and at The Union Institute and University. He has worked professionally in theater, film, and television as a director, writer, composer, and performer.
For tickets and more information, call 954-962-5666 or email fyomusic@gmail.com.
Tags: Abraham S. Fischler School of Education, art, award, climate, COM, dance, david spangler, education, Email, Fischler School of Education, grant, interdisciplinary, IRS, jan moran, LLI, Lovewell Institute, Music, NSU, panel, Ph.D., president, professor, public school, Science, sun