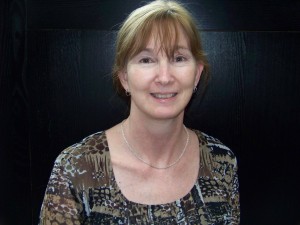 Manon Schladen, doctoral candidate in Computing Technology in Education at NSU's Graduate School of Computer and Information Sciences (GSCIS), has been accepted as one of 14 teaching scholars in the 2012 MedStar Health Medical Education Research Certificate (MERC) program.
Drawing from clinicians, researchers and faculty at Georgetown University and MedStar Health facilities spanning the Baltimore-Washington, DC metropolitan area, MERC is a 12-month longitudinal education program beginning in Feb. 2012 and concluding with a capstone session in Jan. 2013. In addition to didactic courses, journal clubs, and small group learning, participants must complete a scholarly project that is focused on an educational initiative at their home institutions or within their respective programs.
Manon's MERC project builds on her doctoral work at GSCIS on online interactive simulation of decision-making leading to medical diagnosis (virtual patients). Conducted by MedStar Health Research Institute and MedStar Health Academic Affairs, in conjunction with the Association of American Medical Colleges, the MERC program provides scholars with the knowledge necessary to understand the purposes and process of medical education research, to become informed consumers of the medical education research literature, and to be effective collaborators in medical education research.
Tags: Computing Technology, education, Health Research, Manon Schladen, MedStar, MERC