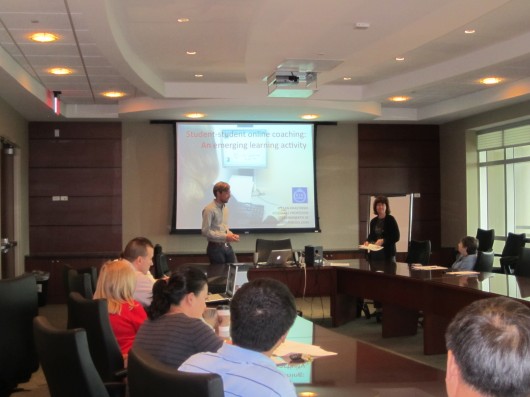 NSU's Graduate School of Computer and Information Sciences (GSCIS) concluded the Fall chapter of its Working Paper Series forum on Nov. 29. Visiting from Sweden, Stefna Hrastinski, associate professor of Media Technology at the School of Computer Science and Communication, KTH Royal Institute of Technology, presented his work titled, "Student-student online coaching: An emerging learning activity."
Hrastinski's presentation used Math coach online (mattecoach.se), a project where K-12 students are coached by teacher students during the evenings, via Windows Live Messenger, as an example to describe and explore student-student online coaching. He also explored the theoretical foundations of student-student online coaching, and presented descriptive data and a case study conducted from a coach perspective.
The forum is open for participation from researchers across different disciplines with an interest in computer and information sciences. If you missed a presentation, you may access the abstract of each presentation at http://www.scis.nova.edu/workingpapers.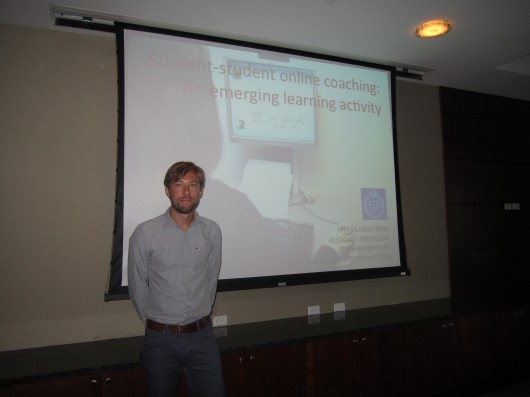 Tags: forum, math, Stefna Hrastinski, Working Paper Series