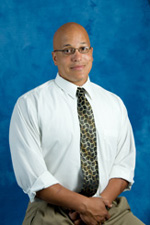 Graduate School of Computer and Information Sciences doctoral student Matt Graham recently published an article titled, "Cognitive Dissonance Theory and Distance Education: Faculty Perceptions on the Efficacy of and Resistance to Distance Education" in The International Journal of Business, Humanities, and Technology.
Graham is currently a faculty member at the University of Maine and was the recipient of their 2011 Faculty Technology Stipend for developing an in-class SMS text messaging system to increase student engagement in large classes. Prior to this, Graham was the chair of the Business Administration and Computer Technology programs at Andover College.
As a doctoral student in the information systems program, his research interests include information security, computer privacy, online learning environment, open-source web technologies and workplace e-learning.
Tags: Christian M. Graham, Cognitive Dissonance Theory, computer and information sciences, Distance Education, International Journal, Publishes