Nova Southeastern University's H. Wayne Huizenga School of Business and Entrepreneurship and the Wharton Club of South Florida are honored to present recently retired U.S. Ambassador Paul Trivelli as a guest speaker on Thursday, Feb. 2.
Trivelli's presentation titled "U.S. Foreign Policy: The Perspective of a Career Foreign Service Officer" is a retrospective view of his 33-year career as a Foreign Service Officer helping craft U.S. economic and foreign policy throughout Central America. The event will be held in the Carl DeSantis Building's Knight Auditorium. Networking and registration will be from 6:30 – 7:30 p.m., and the presentation will follow from 7:30 – 8:45 p.m.
All NSU faculty members and students are invited to attend at no cost (a $25 value), but registration is required. To register, please visit www.whartonsouthfla.com.  If you have any questions or encounter any difficulties registering, please contact Danna Daughtry, Club Administrator, at (786) 206-4867 or admin@whartonsouthfla.com.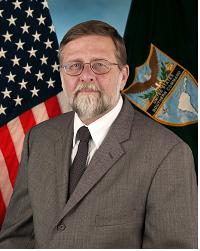 About Ambassador Paul A. Trivelli
Ambassador Paul A. Trivelli retired from the Foreign Service on September 30, 2011.  His most recent posting was as Civilian Deputy to the Commander and Foreign Policy Advisor, U.S. Southern Command, Miami, Fla., since August 2008. As Civilian Deputy to the Commander, he was primarily responsible for overseeing the development and ongoing refinement of USSOUTHCOM regional strategy as well as the Command's strategic communications and public affairs activities. He also played a key role in interagency and business engagement. As Foreign Policy Advisor, he advised the Commander and other principals on U.S. foreign policy issues linked to the region and supported the Command's relationship with the Department of State and U.S. Embassies abroad.
Previously, Ambassador Trivelli served as U.S. Ambassador to Nicaragua from September 2005 to August 2008. A career member of the Senior Foreign Service with the rank of Minister Counselor (two-star equivalent), he joined the Foreign Service in 1978.
For most of his career, Ambassador Trivelli served as an Economic/Commercial Officer. He has been posted in Mexico City, Mexico; the Department of State's Bureau of Western Hemisphere Affairs, Washington, D.C.; Quito, Ecuador; Panama City, Panama; San Salvador, El Salvador; Monterrey, Mexico; and Managua, Nicaragua.
Ambassador Trivelli served as Deputy Chief of Mission of the U.S. Embassy in Tegucigalpa, Honduras, from July 1998 to July 2002. He was Director of the Office of Central American Affairs in the Department of State's Bureau of Western Hemisphere Affairs, Washington, D.C., from July 2002 to November 2003.
Ambassador Trivelli received a Bachelor of Arts degree in Biology from Williams College in 1974; a Master of Arts degree in International Relations from the University of Denver in 1978; and a Master of Arts degree in National Security Studies from the U.S. Naval War College in 1996.
Tags: Ambassador, Civilian Deputy, Commander, Foreign Policy, Paul A. Trivelli